Watch: Mike Tyson Terrifies Trainer With Ferocious Combinations in Latest Training Video
Published 08/12/2021, 12:36 PM EDT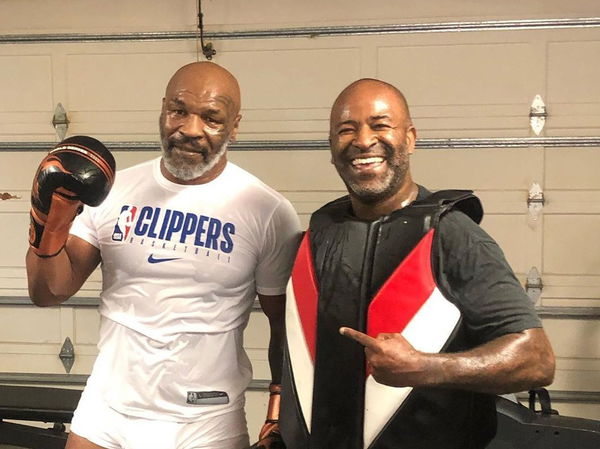 ---
---
Everyone knows Mike Tyson as one of the most powerful and dominant boxers to ever grace the ring. It is pretty evident through his training that Mike Tyson just doesn't know how to take it easy when he's strapped up with gloves in each hand.
ADVERTISEMENT
Article continues below this ad
You don't get the nickname 'Iron' Mike Tyson for no reason. They call him Iron Mike because they say he hits so hard his hands feel like iron. Tyson has had one of the most notable careers in boxing filled with its shares of ups and downs.
Inside the ring, however, it is an undeniable fact that in his prime, Mike Tyson was unstoppable. You'd think at 55, age would have slowed Iron Mike down a little. Well, think again, Tyson just released one of the most vicious training videos ever.
ADVERTISEMENT
Article continues below this ad
When you look at it, you'll feel scared for his trainer's life. Even though it's Mike that's doing the punching, his trainer is sweating more than him, just praying that a stray punch doesn't hit his chin.
Mike doesn't look like he has lost any of his power or pace. Outside the ring, Mike Tyson is one of the coolest guys you can meet. He likes appearing on podcasts and likes to talk about NFT's, Cryptocurrency, etc.
But step inside the ring with him and you will have awoken a very different animal. Even if you're his trainer, Mike won't show you or the pads any mercy. He throws a barrage of punches at his trainer, pushing him into the corner and onto the ropes. After several advances, his trainer just puts his pads down and breathes a sigh of relief.
'Iron' Mike Tyson Vs Roy Jones Jr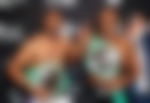 Mike Tyson and Roy Jones Jr put on an exhibition match for the ages. With a combined age of 105 and no clear rules going into the fight, no one could predict what would happen.
What ensued was a thrilling bout with Tyson's trademark left hook and Jones' showboating and no-look jabs. Both men went at it for 8 two-minute rounds. They remained cautious, but still connected some fairly strong punches.
ADVERTISEMENT
Article continues below this ad
The bout ended in a majority draw despite Mike Tyson winning on two cards. Tyson wasn't upset about the decision and is interested to take this forward."Sometimes, that two minutes felt like three minutes. I'm happy I got this under my belt to keep doing this and go further."
"This is bigger than fighting and winning the championship," Tyson said of competing in exhibitions where he donates money to charity. "We're humanitarians and we're helping people."
ADVERTISEMENT
Article continues below this ad
Who do you think Mike Tyson should fight next?