WATCH: Oscar De La Hoya Goes off on Reporter for Calling Tyson Fury the Greatest of All Time
Published 10/11/2021, 5:23 PM EDT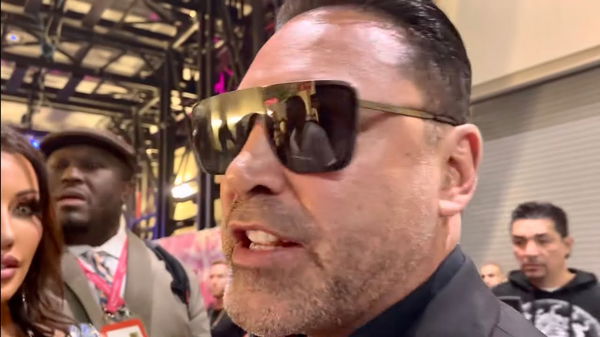 ---
---
Decades from now, fans of the sport will recall Fury vs Wilder 3 or even the entire trilogy as one that topped all heavyweight clashes of all time.
ADVERTISEMENT
Article continues below this ad
'The Gypsy King' walking over his Alabama-native rival a second time begs the question – Is Tyson Fury the greatest heavyweight that the world has ever seen?
One boxing icon might have the answer – Oscar De La Hoya.
ADVERTISEMENT
Article continues below this ad
After the fight, a reporter came up to Oscar De La Hoya and asked him if Tyson Fury is the greatest heavyweight of all time. At first, Hoya seemed taken aback when the reporter sidelined other legendary heavyweights like Muhammad Ali, Foreman, Lewis, Tyson, etc.
He suggested that Fury is not the greatest of all time just yet; however, he admitted that he could be the greatest in the contemporary division.
"Of all time? Wait, of all time? So, you're disrespecting Muhammad Ali?
"In our era, he's actually up there," said Oscar De La Hoya.
Did Oscar De La Hoya duck Vitor Belfort?
Vitor Belfort recently expressed his displeasure over fighters evading big fights because of differences in weight divisions. He said that back in his day, fighting was all about either being under 200 lbs or over and that there was no in-between.
During his rant about weight divisions, Vitor Belfort even exposed a hidden clause in his earlier contract with Oscar De La Hoya.
Apparently, Hoya inserted a penalty clause into their contract that held Belfort liable to pay $250,000 for every pound over the prescribed weight limit.
Despite this hefty penalty on the line, Belfort still signed on to fight the boxing icon. The 44-year-old then suggested that he agreed to the $250,000 clause on a Thursday and Oscar De La Hoya announced that he tested positive for COVID-19 the very next day.
ADVERTISEMENT
Article continues below this ad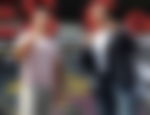 "You know what Oscar made me sign? Oscar made me sign that for every pound that I miss, $250,000 I have to pay him, I signed. Next day he got COVID-19.
"Yeah, I signed Thursday and Friday, he got COVID. So my question is this, it's still on the line, people still want to see me fight you," said Vitor Belfort.
ADVERTISEMENT
Article continues below this ad
Do you think Hoya ducked Belfort?