"Watch the Feet Champ"- When Mike Tyson Imitated Muhammad Ali and Made Him Emotional
Published 04/28/2021, 9:09 AM EDT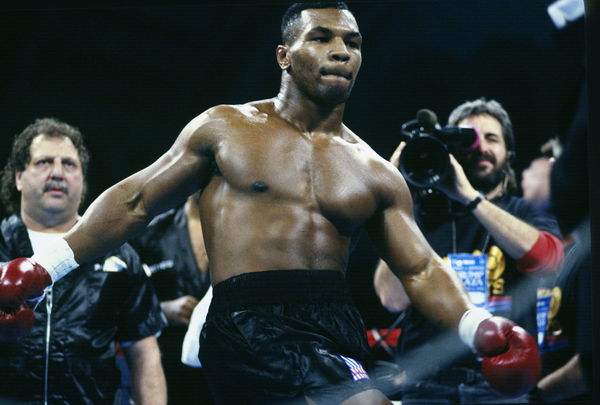 ---
---
Who would have won in a heavyweight blockbuster between Mike Tyson and Muhammad Ali? Maybe we will never know the answer, but what we do know is that both the champions had mutual respect for each other.
ADVERTISEMENT
Article continues below this ad
Ali and Tyson made it to the top and became global superstars. They were often compared with each other and fans wanted to know who would be the better boxer if they did fight. Unfortunately, they couldn't box professionally as they hailed from two different eras.
That said, Mike Tyson always considered Muhammad Ali as his idol and expressed his respect for 'The Greatest' several times. While Ali was in his last years and could barely move, 'Iron' Mike once paid him a visit and gave fans a beautiful moment to relish for a lifetime.
ADVERTISEMENT
Article continues below this ad
Muhammad Ali was seated on a couch, while Mike Tyson impersonated his remarkable footwork that felt like a dance. Ali couldn't speak much, but he smiled and threw the boxing sign to show his appreciation for Tyson.
Interestingly, Mike Tyson kept calling Ali the champ throughout the clip. "Watch me Ali, Champ, champ, watch my feet champ. Watch the feet champ," said 'Iron' Mike.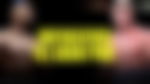 While we could never see Ai and Tyson collide in the ring, there's a legend in Larry Holmes who fought both the men. Muhammad Ai fought Holmes in 1980 in his second-last fight and lost the battle via RTD. Eight years later, Tyson avenged his idol's defeat.
How did Mike Tyson avenge Muhammad Ali's loss?
Larry Holmes vanquished Muhammad Ali via 10 round RTD to retain his WBC title. However, Mike Tyson took only four rounds to stop 'The Easton Assassin'. When Tyson and Holmes locked horns, Ali was present at ringside. Undoubtedly he was cheering for 'Iron' Mike and he wasn't deprived.
ADVERTISEMENT
Article continues below this ad
A young Tyson appeared sharp from the initial stage of the fight. Although Holmes alarmed him with a few good shots, Tyson responded in kind and earned a thunderous stoppage.
While Ali and Tyson remain incomparable for their unique features, fans will always continue to contrast them under several parameters.
ADVERTISEMENT
Article continues below this ad
Who do you think is greater? Mike Tyson or Muhammad Ali?