WATCH: Timothy Bradley Jr. Surprised at Double Uppercut as Vlad Panin Defeats Benjamin Whitaker
Published 06/26/2020, 6:40 AM EDT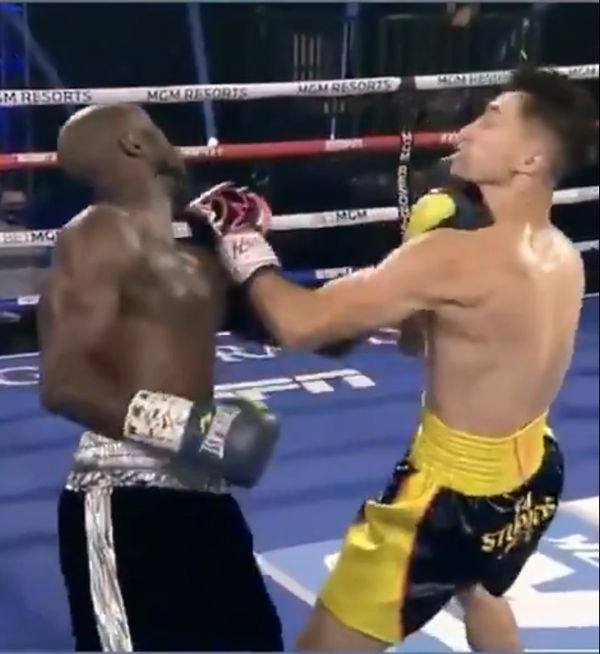 ---
---
Top-Rank Boxing returned to the scene with its first 6-fight card on ESPN in a long while with the headliner 'Moloney vs Baez'. Boxing fans met elation as the exciting card generated some great moments. In fact, there was one such moment in the Welterweight bout between Benjamin Whitaker and Vlad Panin that even made veteran boxer Timothy Bradley Jr. shout out in excitement.
ADVERTISEMENT
Article continues below this ad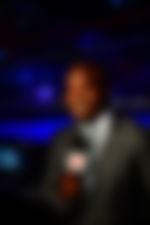 In the most unique occurrence, as both Whitaker and Panin exchanged jabs, there came a moment wherein both boxers struck each other with strong left upper-cuts simultaneously. Thus, they executed a "double uppercut", perhaps the first of the kind. Or at least, the first that Timothy saw.
ADVERTISEMENT
Article continues below this ad
"… Something out of a movie. This is too! A double uppercut! Landed by both fighters. Wow! I have never seen this before in boxing!"
'Super Bad' Vlad Panin went on to win the bout via majority decision. Consequently, his professional record now stands at 8-1-0. On the other hand, Benjamin Whitaker's record now shows 13 wins and 4 losses.
'Moloney vs Baez' concludes the night, Timothy Bradley Jr. all praise for the winner
The major attraction of the night, Jason Moloney vs Leonardo Baez lived up to the hype it generated.
The bout started with both fighters pushing on the offensive. Even though Baez had the height and reach advantage, Moloney made up for it by landing cleaner strikes to the body and pressing to the inside.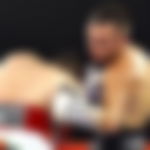 Moloney eventually turned the tide completely into his favor and delivered devastating damage to Baez. This caused Leonardo to call the fight from the stool at the end of round 7. Thus, Moloney won the Bantamweight fight via TKO.
This comes after his brother, Andrew Moloney, took a rather unpleasant beating at the hands of Joshua Franco just a few days ago. Thus, fighting and winning after accompanying his brother to the hospital gained Jason the respect of many in the boxing fraternity.
ADVERTISEMENT
Article continues below this ad
Timothy retweeted Mark Kriegel from ESPN as he praised Moloney for his courage and professionalism.
ADVERTISEMENT
Article continues below this ad
Which fight do you think was the best fight of the night? Let us know in the comments section!