Watch: Tyson Fury Calling Out Deontay Wilder Years Ago is Nothing But Inspirational
Published 02/25/2020, 4:24 PM EST
By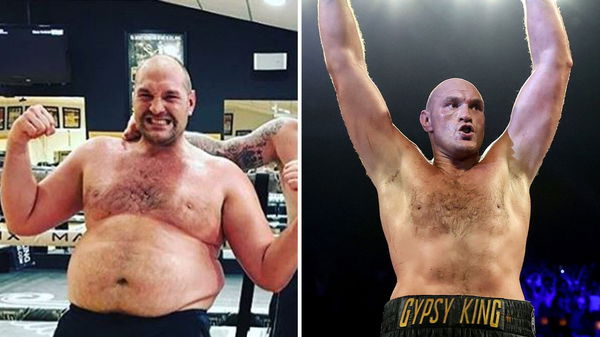 A recent video surfaced showing Tyson Fury training for Deontay Wilder way back in 2017. And to say that the gypsy king has changed is an understatement.
For those who don't know his story Tyson fury has battled with mental illness for many years. He used and Abused Drugs and Alcohol during his darkest days and put on a "ton" of weight after taking a 3 year-long hiatus from the sport.
He has stated in the past that his depression led to his recreational use of drugs. Fury was stripped off two heavyweight titles after he admitted to cocaine use in 2016. The Gypsy king had truly hit rock bottom.
ADVERTISEMENT
Article continues below this ad
When Tyson Fury put the world on notice
ADVERTISEMENT
Article continues below this ad
The change has been remarkable ever since. ''The Gypsy King'' overcame all the odds, knocking down his alcohol and drug addiction in the process. The gypsy king took the pain and suffering in his stride and has returned to the very top.
Fury's story has opened up a discussion on Mental health. It's something that's barely spoken about in the combat sports world despite being a common occurrence.
With the Highs and Lows one experiences in the sport, mental illnesses such as depression and anxiety are very common in the sport. Tyson fury is truly an inspiration for millions of people around the world suffering from mental illness. He is a beacon of hope and his inspiring story just adds to his legend. Tyson fury has gone onto achieve great things since returning from his 3-year-old hiatus adding title after title to his list of achievements.
ADVERTISEMENT
Article continues below this ad
The gypsy king has fought through it all, getting stronger after each fight.
Tyson Fury told Deontay Wilder he was "coming back for you" in 2017 and the gypsy king did just that reigning supreme over Deontay wilder. Tyson Fury is truly a living legend and his story will continue to inspire millions all around the world