WATCH: Vasiliy Lomachenko's Opponent Teofimo Lopez Chokes up While Talking About His Father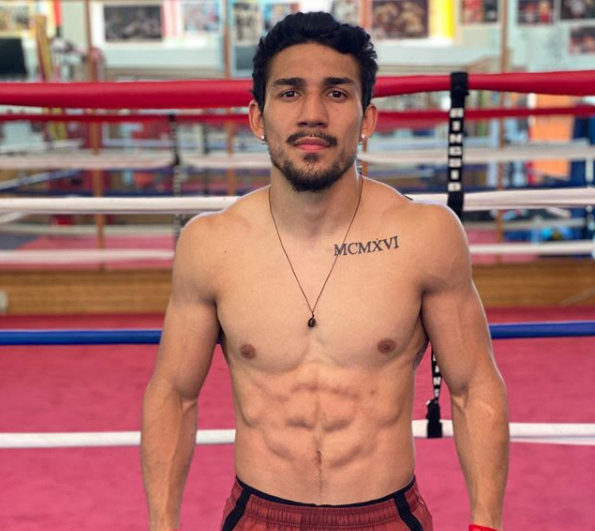 [video src="https://www.instagram.com/p/CEVgOYmA3m2/"]
IBF titleholder Teofimo Lopez is just 23-years-old and has already become a shining prospect of the boxing community. Taking out all 15 of his opponents, he is regarded as one of the most dangerous lightweights of the modern era.
Lopez has been trained by his father throughout his career. He started boxing at an early age of 6, and his father has been guiding him through every adversary since then.
Teofimo considers himself fortunate for that. However, an affectionate Lopez claimed that he wants his father to stop being his coach all the time. While Lopez is ready to face Vasily Lomachenko on October 17, he has opened up about his relationship with his father in a recent video.
Teofimo Lopez opens up on his sacrifices
Being a professional boxer and a world champion at such an early age, Lopez Jr. claims to have sacrificed a lot in his life. He became emotional while talking about it and had a teary eye throughout the interview.
In the second episode of Blood Sweat and Tears, Lopez revealed what exactly he expects from his father, who also is his boxing coach. Talking about it, 'El Brooklyn' said, "I love my father to death man, he ain't perfect but who is? My relationship with my father, it's not the same. I still love him, but it's not the same."
[youtube https://www.youtube.com/watch?v=iSYAoZAyvB4?start=365]
He added, "You gotta make a lot of sacrifices, that's for sure. I am hurt, I am hurt by the relationship that we have. I mean, we make the most out of it, at least I do. But I wish that my father could be my father sometimes, rather than just always my coach."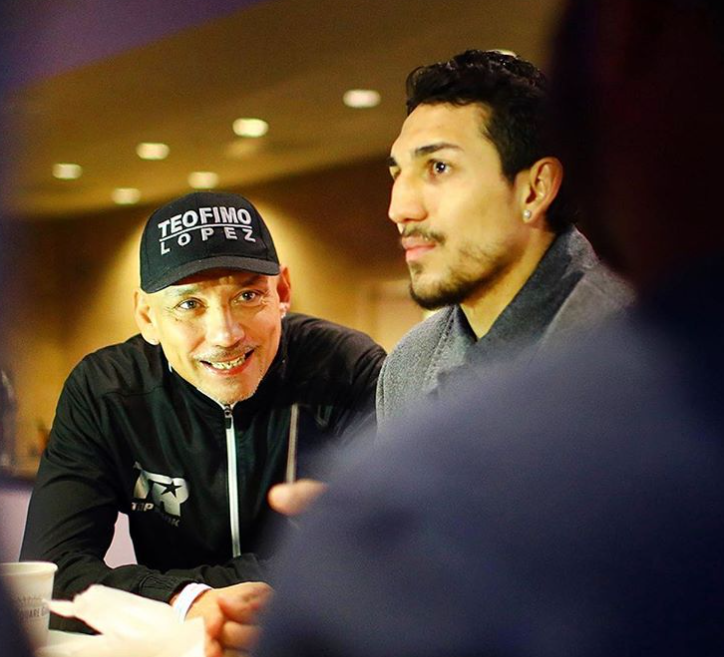 He feels blessed about having a trainer in his dad. But sometimes Lopez feels differently. He said, "What excites me is the fact that when we are in the gym and training, he is my coach, but at least I still kind of feel like alright let's tell my father in some sense."
The father-son pair is now ready for their biggest challenge to date. If Lopez beats Lomachenko on October 17, he will become the new unified lightweight champion of the world. However, it won't be an easy task.
Loma and Lopez will go to war against each other when the bell rings. Both men need just one perfect punch to end the night in their favor.
Read More: Twitter Reacts to Legendary Publicist Ricardo Jimenez's Demise