WATCH: When 50 Cent Challenged Floyd Mayweather to Read 'the Cat in the Hat'
Published 12/08/2020, 6:05 AM EST

Follow Us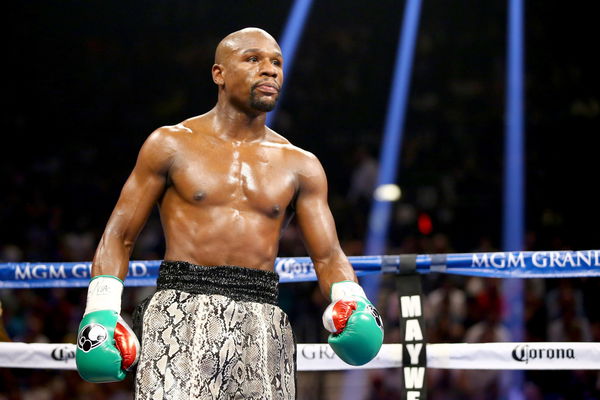 Legendary boxer Floyd Mayweather is setting up to find his way back to the ring again. The undefeated fighter will take on YouTube sensation Logan Paul in an exhibition fight on February 20th, 2021.
Even though we know Mayweather to do things in his own fashion, this really is at the pinnacle of it all. However, ahead of his return, let's run it back and look at when rapper 50 Cent actually had bad-blood with the boxing superstar.
ADVERTISEMENT
Article continues below this ad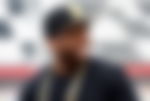 This happened way back in 2014 when Mayweather spoke about the American rapper 50 Cent. As you can expect, 50 Cent did not take it lightly and went off on Mayweather.
He first questioned the act and then challenged him to read a page of a Harry Potter book. If he did, he would donate $750,000 to any charity. This was back when all the celebrities were taking part in the famous ALS ice bucket challenge.
50 Cent took it one step ahead and got famous TV host Jimmy Kimmel involved. In further embarrassment to Floyd Mayweather, 50 Cent claimed that if Mayweather was ready to do it, Kimmel would make it happen on the show.
And he made a sly dig by suggesting he read 'The Cat in the Hat' rather than Harry Potter, since he would not be able to pronounce some words.
Did Floyd Mayweather ever accept 50 Cent's challenge?
Although Mayweather is retired now and has the time to respond to such call-outs; back in 2014, things were different. He was in his prime and was on top of the world.
ADVERTISEMENT
Article continues below this ad
Therefore, he never accepted the challenge from 50 Cent, and understandably so. And the beef between the two slowly died down.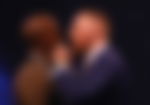 The concept of trolling Floyd Mayweather for the fact that he couldn't read is from one video where Mayweather struggles to read dialogues for an advert.
ADVERTISEMENT
Article continues below this ad
Since then Conor McGregor has used it against him, and even Logan Paul attempted to take that route with his call-out. However, we're sure these trolls don't bother Mayweather considering all that he has achieved in the sport.