WBA Could Reinstate Manny Pacquiao as the Regular Champion Ahead of Errol Spence Jr. Bout
Published 05/31/2021, 7:00 AM EDT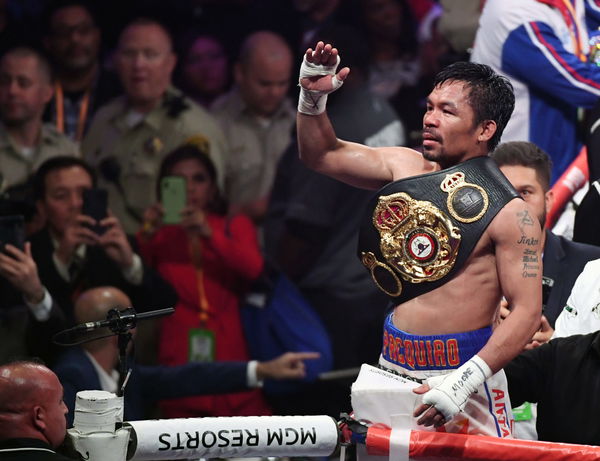 ---
---
The announcement of Manny Pacquiao's return to face current P4P superstar Errol Spence Jr. sent the boxing world into a frenzy. 'Pac Man', who has not fought in two years, will return to the ring against the undefeated champion. However, WBA president Gilberto Mendoza has said Pacquiao could go into the bout as an official champion.
ADVERTISEMENT
Article continues below this ad
Because of his two-year absence from the ring, the Filipino lost his WBA welterweight title. The sanctioning body had announced that they had placed Pacquiao as the champion in recess, promoting Yordenis Ugas as the WBA Super champion. Despite this, things could change yet again.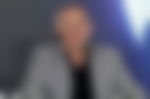 ADVERTISEMENT
Article continues below this ad
The president of the World Boxing Association, Gilberto Mendoza, spoke to Thaboxingvoice on YouTube. He said, "We're working on it. There's a high probability… [but] I cannot answer today because we're a collegiate body at the end of the day. And it has to run through a championship committee, has to be voted before taking in this issue to the president."
WATCH THIS STORY: Top 5 Best Selling PPV of Floyd Mayweather's Boxing Career
He then confirmed, "I know Sean Gibbons, who represents Manny, they have written a letter formally to be placed back in [as WBA Super champion]." Thus, these statements confirmed that the Spence Jr. vs. Pacquiao bout could be a three-belt unification.
Gilberto Mendoza surprised by the Manny Pacquiao vs. Errol Spence Jr. bout
The announcement surprised many fans and experts. Many expected the Filipino to take one more easy fight before calling time on his career. Some even predicted an anti-climatic end without 'Pac Man' returning to the ring. The news also shocked Gilberto Silva.
ADVERTISEMENT
Article continues below this ad
The president said, "The idea was for them to fight. But I don't know what happened. Initially, the plan was for Ugas to fight Pacquiao. But now, the Spence fight was announced. It's going to be a mess. I gotta wait until I receive something to answer you."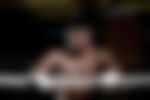 Mendoza's comments confirmed that the Ugas vs. Pacquiao fight was a serious consideration. However, they will not have to make a call since Ugas will not return before Pacquiao. Thus, he could lose the belt before even getting a single title defense.
ADVERTISEMENT
Article continues below this ad
What do you make of this news surrounding Manny Pacquiao? Do you think it would be right if Gilberto Mendoza reinstated 'Pac Man' as the WBA 'Super' champion?