WBC Champion Devin Haney Gives Unbiased Opinion on Floyd Mayweather vs Logan Paul, Work Ethics and More
Published 01/24/2021, 4:00 PM EST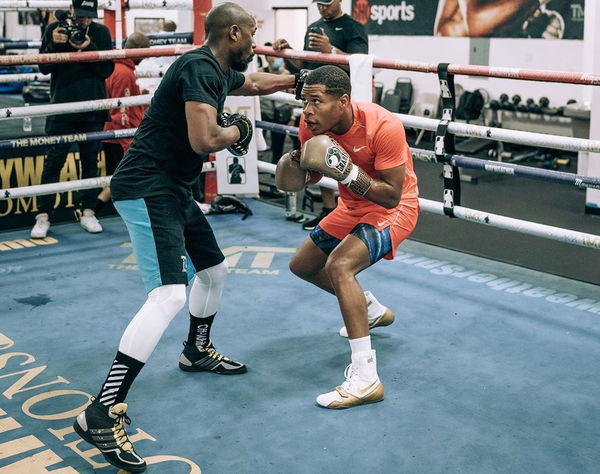 ---
---
Devin Haney has given his take on his idol Floyd Mayweather's decision to fight YouTuber Logan Paul.  The undefeated champion was full of praise for Mayweather, despite all the criticism. He even explained why he's on board with the event.
ADVERTISEMENT
Article continues below this ad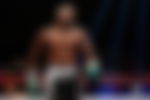 The legendary boxer has come under immense criticism for his decision to entertain an exhibition fight against a YouTuber with no professional wins. However, despite agreeing it will be no competition, Haney said he's a fan of it.
ADVERTISEMENT
Article continues below this ad
Speaking on the Ringside Toe2Toe Podcast Haney said, "I'm a fan of it on the business part because it's, it's, I mean, it's a great, great promotional play and, you know, a way for him to earn a lot of money so I'm here for it." Thus, these comments suggested he gave his approval for the event.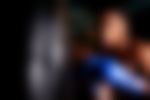 He then spoke about the competition between the two and agreed it was a vast difference. He called Mayweather one of the best fighters to ever live. Despite this, Haney claimed the world will tune in to watch it, regardless of the criticism.
READ: VIDEO: Devin Haney Defeats Ryan Garcia in 2014
Devin Haney says Floyd Mayweather is training like he's going to fight one of the top welterweights
The WBC lightweight champion did not stop there. He also spoke about Mayweather's insane work ethic and dedication. "He still works like the man still takes… 6 AM running, training a bunch in the gym like he works like he's going to go fight, you know, one of the top welterweights today," said Haney.
They have now pushed the exhibition fight back from its original February 2020 date. Therefore, this means Mayweather will have more time to train and prepare for the fight. It will be a curious case to see which version of Floyd Mayweather turns on come fight night.
ADVERTISEMENT
Article continues below this ad
As for Haney, he has said in the past that he idolized the legendary boxer. Thus, fans will hope that if there's anything he picked up from Mayweather, it would be his work ethic since Haney undoubtedly has the talent.
What is your opinion on Devin Haney's comments? Do you think the world will tune in to the Floyd Mayweather-Logan Paul fight?
ADVERTISEMENT
Article continues below this ad
READ: How Floyd Mayweather Is Helping Terence Crawford and Errol Spence Jr. to Bury Boxing