"We Have to Stop Calling Them 'Tiktok Superstars' and Start Calling Them 'Useless SH*Ts'": Bryce Hall Ripped Apart as Sparring Session With UFC Legend Resurfaced Clip Makes Boxing World Go Berserk
Published 01/25/2023, 5:00 PM EST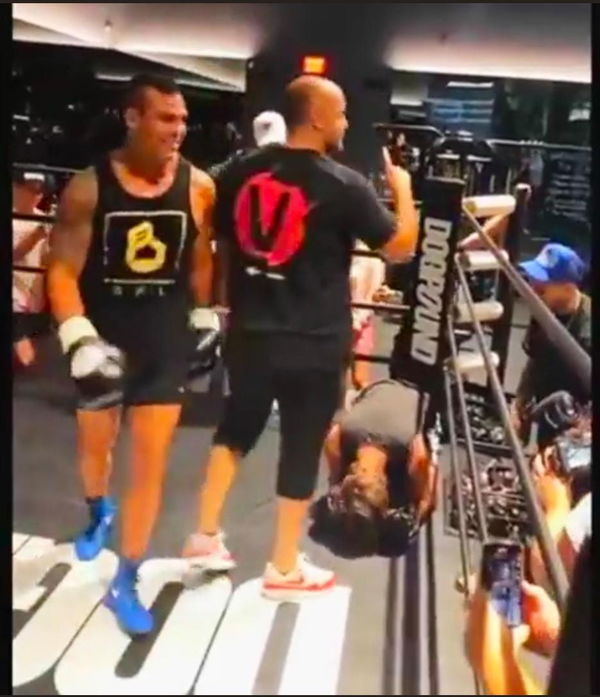 A recent video of a sparring session between internet personality Bryce Hall and UFC legend Vitor Belfort has resurfaced online and is causing quite a stir in the boxing world. The clip, which was reportedly filmed in July 2021, shows Hall struggling to keep up with Belfort's intense pace and power during the session.
Bryce had just lost his fight with Youtuber Austin McBroom at the Youtube vs TikTok boxing event and was looking to improve his skills in the boxing ring.
Many in the boxing community have criticized Hall for his lack of skill and technique, with some even calling him a "useless sh*t." However, it's worth noting that Hall is not a professional boxer,
ADVERTISEMENT
Article continues below this ad
Despite the negative reaction from the boxing community, it's important to remember that not everyone is a professional athlete. Sparring sessions can be a great way for people to learn and improve their skills, regardless of their current level of expertise.
It's also worth noting that Hall has not responded to the criticism.
"Nice of you calling Bryce Hall a superstar": Bryce Hall gets trolled inexplicably
Vitor is quite active in exhibition matches and has sparred with many TikTokers. This is just a sparring session, but Bryce got a beating.
Many are questioning if Bryce Hall is really qualified to be called the superstar!
We have to stop calling them 'TikTok superstars' and start calling them 'useless shits'

— Raj (@SilkyJohnson2nd) January 25, 2023
https://twitter.com/BlackXtian/status/1618219221854609408
Well most of them were happy that a 'tiktoker' got beat up.
https://twitter.com/Cult_Of_Brian/status/1618266279445692421

https://twitter.com/73Faz73/status/1618218094765420545
https://twitter.com/TheTatist/status/1618219600872878081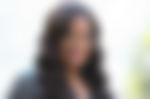 Who is Viktor Belfort?
Vitor Belfort is a retired Brazilian mixed martial artist and former UFC Light Heavyweight Champion. He is widely considered to be one of the greatest fighters in the history of the sport, with a career spanning more than two decades.
Belfort began his professional MMA career in 1996 and quickly made a name for himself with his striking skills and knockout power. He has fought in several major promotions throughout his career including the UFC, PRIDE, and Strikeforce.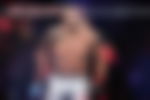 Belfort's most notable period in the UFC was in the late 1990s and early 2000s when he was challenged for the UFC Light Heavyweight Championship three times and won it once. 
ADVERTISEMENT
Article continues below this ad
In addition to his success in the octagon, Belfort has also competed in kickboxing and boxing. Belfort officially retired from MMA in 2018, but he has come out of retirement for a few fights since. He has also been involved in other ventures such as coaching and gym ownership.
Belfort is known for his aggressive fighting style and his ability to finish fights quickly. Most of his wins came by way of knockout. He is considered a legend of the sport, and his impact on the MMA will always be remembered.
ADVERTISEMENT
Article continues below this ad
The hate in the public for TikTokers who want to be fighters is increasing incredibly. The reaction to this video shows the hatred of  general public has towards TickTok stars putting on the boxing gloves. 
Watch this story: How Laila Ali found her reins in male dominated sports