"We Have Young Kids Here That Will F*** up Conor McGregor": Mikey Garcia Trashes the Notorious' Boxing Ability
Published 03/23/2021, 8:00 AM EDT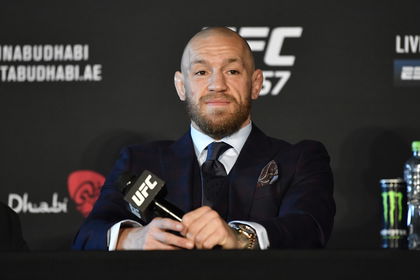 ---
---
Conor McGregor has talked about his desire to win a boxing world title several times, including a crossover clash with octuple champion Manny Pacquiao in his upcoming plans. However, not everyone is convinced that McGregor could surpass 'Pac-Man' or claim a championship in the sweet science.
ADVERTISEMENT
Article continues below this ad
Although he danced around with Floyd Mayweather for 10 rounds in 2017, Mikey Garcia claims to have seen young kids who can smash the Irish man in the squared circle.
The welterweight sensation connected with fans via Little Giant Boxing from his gym and talked about several things. He also revealed his opinion on McGregor's possible future in the sport.
ADVERTISEMENT
Article continues below this ad
"Yeah, it might be (Pacquiao vs McGregor), only within the end of the year. We will do it (in) December," said Garcia.
When asked about McGregor's chances of winning a boxing belt, Garcia revealed, "Never happening, he (Conor McGregor) is not a boxer. We have young kids here that will f*** up Conor McGregor."
He continued, "20-year-old, they will f*** him up."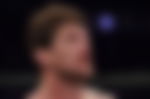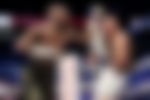 Meanwhile, McGregor is a prolific striker and with a good training camp, he can create some serious problems for a professional pugilist inside the squared circle of boxing. Moreover, he has pro-experience under his name. And considering his loss to Floyd Mayweather, McGregor can take some important lessons before appearing again.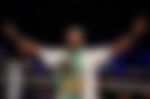 Conor McGregor vs Manny Pacquiao- How important will be the fight?
If we look at it from the perspective of boxing's current tide, the matchup doesn't seem to hold any relevancy. McGregor has returned to the UFC and 'Pac-Man' is already in the dusk of his career. But a fight between them would still allure the fans.
ADVERTISEMENT
Article continues below this ad
Both of them are exceptional combatants and have global stardom. While Conor McGregor has already made himself familiar to the boxing fans, a showdown with Manny Pacquiao can make him relevant in the sport. Meanwhile, it would also put McGregor's fighting image at risk.
The two-division UFC champ has suffered three losses in the past four years. So, he may not be ready to face one more, any time sooner and pro-boxers certainly don't see him capable of pulling off the win.
ADVERTISEMENT
Article continues below this ad