"We're Coming for You": Tyson Fury and Tommy Fury Warn Jake Paul of a KO in "Two Rounds"
Published 11/08/2021, 3:20 PM EST
---
---
Earlier last week, Jake Paul went off on Tommy Fury on Instagram. He exposed certain pictures of the undefeated boxer smoking a cigar, eating doughnuts, and banging his chest at a club.
ADVERTISEMENT
Article continues below this ad
Paul revealed that he already had an upper hand against Tommy Fury; while Fury was off enjoying, 'The Problem Child' was already seven weeks deep in a secret training camp.
Sometime around then, it came to light that Tommy Fury was being trained by literally the best heavyweight in the world, his own brother.
ADVERTISEMENT
Article continues below this ad
He is now being led by the current WBC heavyweight champion of the world. The 22-year-old world title aspirant will definitely gain some unique exposure under Tyson Fury's wing.
Tyson Fury recently shared a clip of him sitting alongside his 22-year-old brother. He revealed that it was the first day on the job for him as a trainer.
'Just finished me first day as a trainer, first morning rather. I'm really happy with meself the way things went, all the boys trained hard," Tyson said. He then looked at Tommy and asked how he felt after day 1 under his guidance.
"The run this morning was good, good light work, feeling good, feeling fit, trainer team's doing the best job!" said Tommy Fury.
Tyson Fury then asked his brother for a prediction for his fight with Jake Paul, he replied, "Jake's getting knocked spark out, two rounds".
Followed by the 22-year-old's prediction of an early KO, Tyson Fury also warned his brother's opponent -"Jake Paul, we're coming for you".
Making a pick between Jake Paul and Tommy Fury: A Guide
It's wrong for anyone to assume that Jake Paul is only successful in the sport only because of large following. That is definitely a critical component of 'The Paul Effect'; however, it is indeed impressive how Paul and his team have been building up this fight even before he won a split decision against Tyron Woodley.
Now that the fight is finally set for December 18, Tommy Fury and Jake Paul are now all set to walk into the most critical matchup of both of their careers.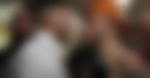 A pro-boxer just starting off (7-0-0) in the sport vs a former YouTube star who is now determined to show the world why doubting him is never a good option; there is simply too much at stake here for both boxers.
Naturally, the internet is split into two over this odd matchup. One cannot simply watch this fight simply for the entertainment value. We live in a world that desperately wants to see Jake Paul knocked out against literally anyone. And, that is exactly why he has been able to garner such immense attention from all kinds of fans.
Here's a brief overview of both fighters. This could help you make a rational pick between these two and c
1. Jake Paul: Who is he as a boxer?
Regardless of who he has fought so far, Jake Paul has made history by becoming one of the biggest prizefighters in the sport; with no amateur career and 4 professional fights under his belt.
One could make the argument that he does not deserve to be in the position that he is in right now; however, the truth is Jake Paul is a bigger draw than most world champions and prospects his age.
However, basing your decision to support him over Fury solely on the fact that he is famous and has the ability to create buzz around his fights might not be a smart move for you as a fan. It is important to understand who Paul truly is – as a fighter and not as an entertainer.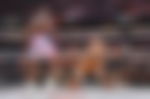 Even though he won by split decision, his fighting style against Tyron Woodley was pretty basic. Of course, he seemed like the "boxer" in comparison because he cherry-picked a top-fighter from a different sport, mixed martial arts.
Yes, he knows the basics of the game; he knows how to slip in and out of the pocket, move around the corners, use his jab extensively and balance his overall approach with sharp body shots.
But so far, he has only fought YouTubers, an NBA athlete, a retired wrestling specialist, and a somewhat legitimate striker, Tyron Woodley. None of his previous opponents had any knowledge of countering basic boxing maneuvres that Paul often uses in his fights.
2. Tyron Woodley was tough but Tommy Fury will be tougher
Tommy Fury, on the other hand, was born into boxing, molded by a father who is a former boxer and grew up around a brother who is now a world champion. So, does that mean he operates on the same level as his brother? Perhaps one day, but for now he is a 'work in progress'.
For some reason, fans were not impressed by Tommy's performance against Anthony Taylor on the undercard of Paul vs Woodley. As they fought, the Cleveland fans booed as they expected Fury to absolutely obliterate Taylor, who is also 'coincidently' Paul's sparring partner.
However, Tommy Fury could not meet the 'bloodshed' criteria of the Cleveland fans. Despite facing the boos and heavy criticism, he still easily managed to outbox his opponent.
ADVERTISEMENT
Article continues below this ad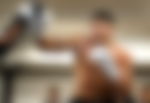 However, he missed out on some huge opportunities in the fight where he could have capitalized more or could have even knocked out his opponent. But, most boxing fans understand that a knockout is never the end goal for a smart pugilist. So, Tommy Fury either decided to play it safe or did not have enough sparring experience to foresee such openings.
But when it comes to facing Jake Paul, do not expect Paul to outbox Fury. Unlike his previous opponents, Fury knows how to move, land counter shots, and has even knocked out opponents in the ring before.
ADVERTISEMENT
Article continues below this ad
Is Fury at risk against Paul? Since we do not know how strong his chin is, we can only assume that the only thing Fury has to worry about is avoiding that heavy cross punch that laid out Ben Askren flat on the canvas. But, it is safe to assume that if it comes to a pure boxing exchange between the two, Fury would definitely have an upper hand.
Enjoyed reading this article? Download our exclusive app to get 24x7 coverage, latest memes and social media banter. Click here to download.