Were Jake Paul and Tana Mongeau Actually Married?
Published 06/24/2022, 11:17 AM EDT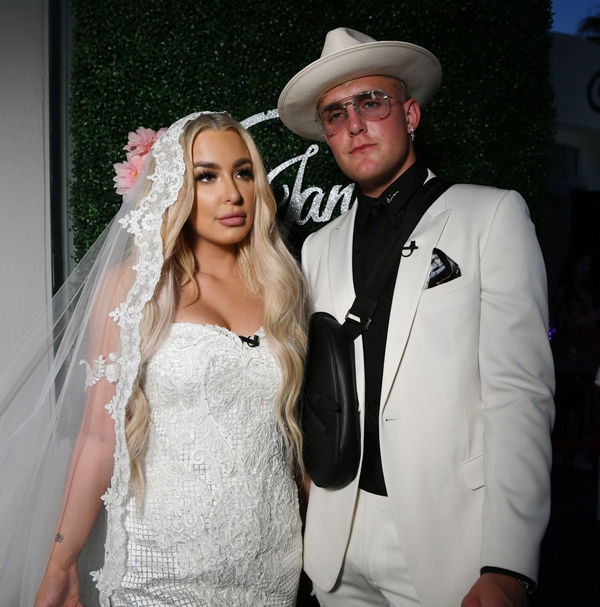 Jake Paul has become a totally different person than he was when he was dating a fellow YouTuber, Tana Mongeau. The two started getting a lot of attention when they were dating back in April 2019. The two were together for months, uploading cute pictures and spending some quality time in different locations. Unfortunately, they amicably broke up in January 2020.
ADVERTISEMENT
Article continues below this ad
After breaking up, they shared posts on Instagram.
 

View this post on Instagram

 
ADVERTISEMENT
Article continues below this ad
 

View this post on Instagram

 
Both looked unsure about their relationship. However, the good thing was that they ended everything on a reasonable note.
After taking a break, they reflected on their relationship in several interviews.
In an interview with the "BFFs" podcast in December 2020, she said, "Did we get legally married? No, that was a fake wedding. There's nothing you can ever say to say that it wasn't, I guess. The emotion of it all was real. It's still real. It's real for me, it always will be real. I love Jake more than anyone I've ever loved."
However, this admittance by Mongeau clarified that they were married. However, it depends upon them how they took it.
When did Jake Paul marry Tana Mongeau?
According to reports, the couple married on July 28, 2019, just three months after they started dating. It was pretty quick. However, later things changed. Mongeau uploaded a video on December 29, 2019. In the video, she opened up about her ongoing relationship with Jake Paul.
ADVERTISEMENT
Article continues below this ad
She said, "The second Jake, and I got married, I just feel like everything changed. I don't blame Jake, I think that the second he said, 'I do to me, he kind of mentally was just like, 'Now what?' I think he mentally was over it. I don't blame him, but it left me clinging, trying to make this work."
When she was going through this chaos, she was with Paul. As a result, two months later, they parted.
As of now, 'The Problem Child' is dating Julia Rose and focusing on his boxing career and considers that his marriage with Tana was fake.
ADVERTISEMENT
Article continues below this ad
Watch This Story: 5 Fighters Who Have a Chance of Beating Jake Paul
What do you think of Paul's marriage with Tana? Let us know in the comments below.