What Exactly Happened in Billy Joe Saunders' Corner? Mark Tibbs Explains
Published 05/16/2021, 9:00 AM EDT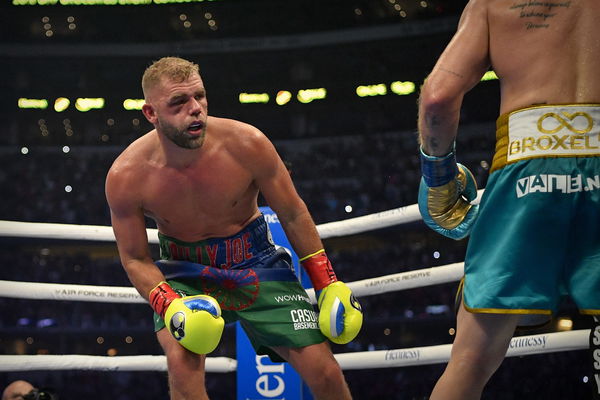 ---
---
Following his maiden career loss at the AT&T Stadium, a lot has been said about Billy Joe Saunders. Despite being comfortable in the initial rounds, 'Superb' suffered a right eye injury, prompting his corner to wave off the fight. However, several theories regarding the decision have piled up, and many fans have accused the former champion of quitting the bout.
ADVERTISEMENT
Article continues below this ad
Hence, Billy Joe Saunders' head trainer, Mark Tibbs, has shed light on the whole situation. He admitted to making the entire decision on the fight night and opened up about Saunders' injury. The trainer posted a clip on social media and said-
ADVERTISEMENT
Article continues below this ad
"Ben Davidson was not in our training camp… He come about, I believe, in the last week off while we was winding out. But I saw him on the morning of the fight in the hotel room."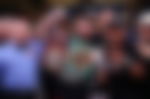 "After the fight, in the round, during the round, Billy Joe got injured. I briefed my corner team that Billy's eyes are injured and I got a towel from one of them. In case I needed it," said Tibbs.
Canelo Alvarez vs Billy Joe Saunders- An Epic Night
Saunders, who had his moments in the first few rounds, didn't hesitate to engage in showmanship before Alvarez. However, the tables turned as the fight went deeper. The P4P king in Canelo Alvarez unleashed a dominant performance, taking the WBO title from 'Superb Saunders'.
The ramifications of Saunders' early showmanship hit him back as Alvarez raised his arms before putting a dent on him. While Saunders had a bruised-up right eye, his cornermen had to make a smart decision. Hence, it was Tibbs who took the lead.
ADVERTISEMENT
Article continues below this ad
Recalling the night, he said, "As Billy Joe walked towards me, at the end of the round, I looked directly to his eyes. We had a little bit of dialogue, but it was between us. He sits down, as he sits down in the corner Ben Davidson got control over him."
Mark Tibbs added, "I let him have his 20 seconds because I knew what I was about to do on the state of that eye. So, I actually had more dialogue with Billy Joe, that's private and then I turned around and I waved the fight off as Billy Joe's head trainer and head coach."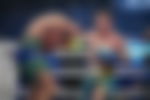 Meanwhile, the former WBO champion, who suffered an orbital fracture, will remain out of action for months. Now, 30-1 as a professional, Saunders will try to regain his lost throne. Hence, it can put him against Canelo Alvarez again. So, Billy Joe Saunders still has plenty of cards left on his deck.
ADVERTISEMENT
Article continues below this ad