What Happened to Logan Paul in Japan?
Published 06/28/2022, 7:00 AM EDT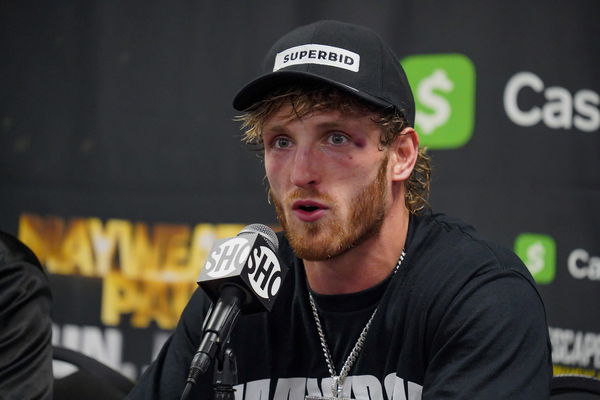 Logan Paul has managed to become one of the internet's biggest sensations and has made his way into mainstream pop culture. He is one of the most recognizable celebrities today and has a huge and loyal fan base across the globe.
ADVERTISEMENT
Article continues below this ad
However, this would not have been the case if Paul hadn't bounced back from the backlash he faced after a disturbing incident where Paul and his crew recorded deceased people in a forest in Japan back in 2018.
ADVERTISEMENT
Article continues below this ad
What did Logan Paul do in Japan?
Logan Paul went to Japan to cover his three-part vlog named, Tokyo Adventures, where he visited places all over the country and recorded his experience. The now infamous video is part three of this vlog in which Paul recorded himself and his crew in the Aokigahara forest, also known as the "Suicide Forest" situated in Mount Fuji, Japan.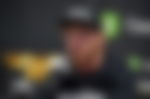 The crew was wandering around in the forest recording it and eventually found dead bodies, after which they started making jokes about the deceased.
What happened after the video was posted?
The video went viral on YouTube and gained over 6 million views in 24 hours, but Paul received a huge backlash from his audience due to which the video was taken down from the platform.
Moreover, YouTube also banned Paul's channels from Google's preferred ads program, which eventually led to The Maverick posting an apology video.
Moreover, he also posted an apology on Twitter, with the caption, "Dear internet."
Is Logan Paul banned from Japan?
Although Paul faced a lot of criticism from Japanese people for this video, he can still legally enter the country, as a foreign national, and can only be banned from the country if they have committed a crime, which Paul did not do. However, The Maverick is still disliked by a lot of Japanese people who feel that he had disrespected their culture.
Why was this incident the "Best thing" for Logan Paul?
After the backlash, Paul received for this video many felt that his career might be over, however, the Youtuber has since gone on to see a lot of success as also stated that this incident was the "best thing" to have ever happened to him on The MMA hour show hosted by Ariel Helwani.
Paul stated that the incident made him open his eyes and that it prevented him from moving in the wrong direction saying, "I often look back at that time of my life and the person I was unfortunately becoming, and now at 26, I can safely say Japan was the biggest blessing of my life. I needed a reset. I needed life to check me, and it did.. "
What is Logan Paul up to these days?
Since this incident, Paul has managed to bounce back and revive his career. He has had two boxing matches with fellow YouTuber, KSI. Moreover, he has also gone on to face Floyd Mayweather in an exhibition match. He even had a brief stint in WWE where he partnered up with WWE Superstar The Miz and took on Rey and Dominic Mysterio at Wrestlemania.
ADVERTISEMENT
Article continues below this ad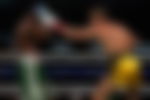 Now, 'The Maverick' is currently invested in his new NFT Project "99 Originals' in which he will auction a collection of 99 original polaroids taken over the course of 99 days, Paul described the polaroids as the most significant moments of his life captured on tangible film. Furthermore, he has also started his own podcast named, Impaulsive, which has seen great success. Many prominent celebrities, including- Mike Tyson, Liam Payne, and Snoop Dogg, have all been guests in it.
Watch This Story: Logan Paul's Most Viewed YouTube Videos
ADVERTISEMENT
Article continues below this ad
It has been 4 years since this incident and Paul has more or less put this controversy behind him and looks forward to not having another incident like this in the future.
What do you think about Logan Paul's infamous video? Let us know in the comments below.