What Is Floyd Mayweather's Next Opponent Money Kicks' Boxing Record?
Published 01/09/2022, 8:30 AM EST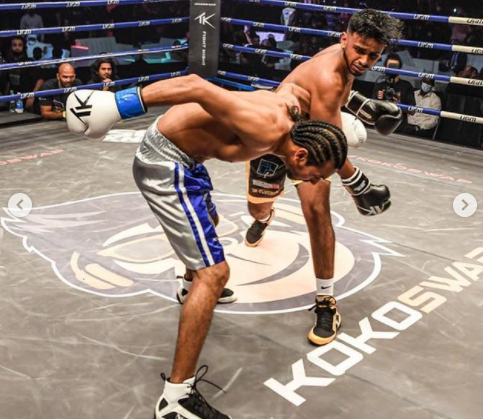 Floyd Mayweather has announced his next fight timeline. 'Money' Mayweather will be back in the ring in February 2022 against an unnamed opponent for an exhibition match. Word around the grapevine is that Mayweather will take on 'Money Kicks'. Rashed Belhasa aka 'Money Kicks' is 'the richest teenager in Dubai'.
ADVERTISEMENT
Article continues below this ad
Mayweather recently spoke at a media event on the helipad of the iconic Burj Al Arab hotel. During the event, Mayweather spoke about the possibility of fighting 'Money Kicks'. Belhasa is no stranger to boxing. During the YouTube boxing era, he switched from YouTube to boxing.
Who is Money Kicks, Mayweather's possible next opponent?
ADVERTISEMENT
Article continues below this ad
Money Kicks' real name is Rashed Belhasa. He is the son of Saif Belhasa, a business Mogul who runs a construction company and is one of the most successful businessmen in the UAE. Belhasa first shot to fame when celebrities and sports persons would visit his estate, coupled with a private zoo.
 

View this post on Instagram

 
From Floyd Mayweather himself to Lionel Messi, these are just two of the countless celebrities that have visited the Belhasa estate. Although his father maintains a low profile on the internet, Belhasa made an online presence under the name 'Money Kicks'. His content originally comprised showing fans his latest and most expensive sneakers.
Soon he met Mo Vlogs, one of the biggest vloggers from the UAE. Mo Vlogs gave him the title, 'Dubai's Richest Kid'. Thereafter, Belhasa started his own YouTube channel and his online presence grew. Last year, in 2021, during the wave of YouTube Boxing, Belhasa transitioned from YouTube to boxing.
What is Money Kicks' boxing record?
Money Kicks holds a 'boxing record' of 2-0. The YouTuber turned boxer headlined two 'Social Knockout' events in the span of a few months. In his first fight, he took on Anas Elshayib and went the distance with the fellow YouTuber, winning the bout via decision. His next fight came within a few months.
Belhasa took on Ajmal Khan in the main event at the Coca Cola Arena in Dubai and knocked his opponent out in the very first round to secure his second victory.
Who will Floyd Mayweather's next fight be against?
Although Mayweather has not confirmed who he is fighting in his exhibition match. The Money Kicks fight piqued his interest since he's fighting in Dubai. Money Kicks is native to the UAE and so fighting someone from the UAE would do well in drawing the local crowd.
"I spoke with James McNair [Mayweather's advisor] about Money Kicks," Mayweather said. "We don't really know, I think since he's from here it would be great, it's going to be a very special crowd, not too many people."
"So if you get a chance to come here, you must know that you're very, very special for this event. But the kid Money Kicks is doing great things and I'm liking what I'll see."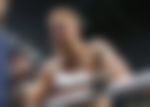 Moreover, both Mayweather and Belhasa have the moniker 'Money' so promoters can bill this fight as 'The Money Fight'
Money Kicks and Floyd Mayweather's history
ADVERTISEMENT
Article continues below this ad
Money Kicks and Floyd Mayweather first met back in 2017, immediately after Mayweather's historic win over Conor McGregor. Mayweather came to Dubai to celebrate going 50-0 in professional fights. Simultaneously, Money Kicks celebrated hitting the One Million Subscribers milestone on YouTube.
Belhasa took Mayweather and his entourage on a tour around his estate to show him his private zoo. Mayweather saw chimpanzees, cheetahs, Tiger Cubs and Albino Lions while he was at the estate.
ADVERTISEMENT
Article continues below this ad
Watch This Story: Canelo Alvarez, Floyd Mayweather, and Other Boxers Who Earned the Most in 2021
Who do you think Mayweather should fight next? Let us know in the comments section below.