What Is Next for Ben Askren After Being Annihilated by Jake Paul?
Published 04/18/2021, 2:24 AM EDT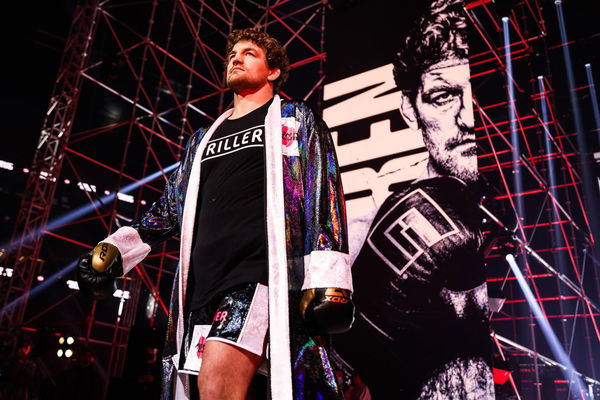 ---
---
Ben Askren took on an enormous risk in fighting YouTube boxer Jake Paul. Askren is an extremely accomplished wrestler who is a multiple-time Dan Hodge Trophy winner, NCAA Division I national champion, and a 2008 Olympian to name a few of his achievements in the sport. 
ADVERTISEMENT
Article continues below this ad
Askren switched to MMA after his wrestling career and quickly established himself as one of the best welterweights in the world. 'Funky' was never the best striker, but he used his wrestling well to smother his opponents and wear them out. He retired from the sport after beating Shinya Aoki in 2017. 
However, he returned as ONE Championship traded him to the UFC. His UFC career was short-lived and unpleasant as he succumbed to two losses in three fights. One of them being a record settling five-second knockout against Jorge Masvidal. However, his most recent loss may turn out to be the most embarrassing. 
ADVERTISEMENT
Article continues below this ad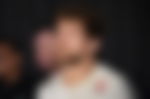 Is Jake Paul the real deal after his performance against Jake Paul tonight?
After retiring from the UFC, Askren always maintained that he would return if the opportunity was right. However, neither Askren nor the MMA community would have predicted his return fight would be against YouTuber Jake Paul in a professional boxing match. 
Many believed that Askren would once again tarnish his own legacy by suffering an embarrassing knockout. On the flip side, there were a few who believed that if Askren could survive the onslaught in the first few rounds, he would have a chance as the fight progressed. Unfortunately, the fight never got past the first round as 'The Problem Child' viciously knocked Askren out with an overhand right.
ADVERTISEMENT
Article continues below this ad
'Funky' went into the fight on the back of a hip replacement surgery. He was never a good striker, but adding his age and recent procedure to the mix meant that he was never a favorite to win the fight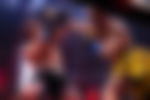 After a performance like that, it is only fitting that Askren retires once again and continues coaching the next generation of great wrestlers out of his wrestling academies. MMA and fight fans will always remember Askren as a great wrestler, but never a good striker. Today was the perfect example of that. 
ADVERTISEMENT
Article continues below this ad
What do you think is next for Ben Askren?