What Is the Infamous Emo Logan Paul Meme?
Published 09/18/2021, 10:52 PM EDT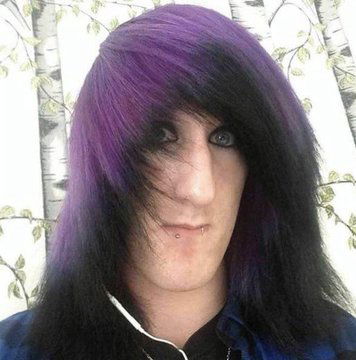 Logan Paul knows how to go viral on the internet. The YouTube sensation has been a part of the social media circle since the beginning of Vines. Ever since he got into making Vines, Paul kept blowing up, going viral on the platform. He then shifted to YouTube, where he would begin his prolific career as a YouTuber and social media sensation.
Although Logan Paul does know how to go viral, every once in a while he goes viral for all the wrong reasons or without him doing anything. The Emo Logan Paul meme was one such instance. A photo of an Emo man with a strikingly similar facial structure to Logan Paul went viral in 2017.
What does Emo mean?
ADVERTISEMENT
Article continues below this ad
Emo basically denotes a kind of style and music taste that a certain section of people relate to. A typical emo man or woman will wear a lot of accessories, have long hair that covers their eyes, and dyed hair. The grunge or dark type of look fits the description of an Emo person perfectly.
How did Logan Paul react? 
Logan Paul revealed how the internet and all his friends made fun of him over the meme. "All my boys are making fun of me for my nipple, but I got an idea. We'll see who's laughing now. You've all seen the memes, but the emo man in this viral picture is actually not me… until today."
In typical Logan 'The Maverick' Paul fashion, he made the most of the situation and turned it into content. Paul hired a makeup artist and went through an entire emo makeover to make him look exactly like the meme.
Paul shared his makeover with his followers, posting it on YouTube, Instagram, and Twitter. While many fans saw the funny side of Paul's makeover, it disgusted and creeped others out.
It is good to see that the YouTuber turned boxer knows how to take a joke and tap into it. That is why Paul reached the heights of the social media and entertainment world because he made the most of opportunities like this.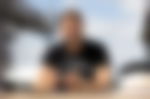 ADVERTISEMENT
Article continues below this ad
What is Logan Paul doing now?
Ever since he got into boxing, the YouTuber turned boxer has not been posting on his YouTube channel. Most recently, Paul fought Floyd 'Money' Mayweather in an exhibition match.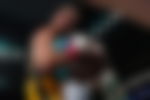 The pair battled it out in the ring for eight rounds. However, as neither side could secure a finish, there was no official decision winner, according to the rules of the exhibition. Nevertheless, given his display, Logan Paul will certainly be confident about more fights.
ADVERTISEMENT
Article continues below this ad
Who do you think Logan Paul should fight next?