What Religion Does Mike Tyson Follow?
Published 10/01/2021, 9:40 AM EDT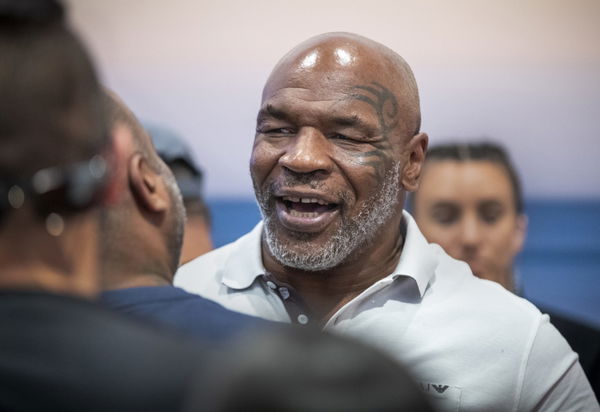 Mike Tyson has seen all kinds of highs and lows in life; dominating opponents to sucker-punching parking attendants to being convicted of a very serious crime.
Walking over 15 opponents in his first year of pro boxing and with the youngest heavyweight champion status pinned on his name, success came to Mike Tyson early on. He even admits to losing his way at times, in the midst of his newfound fame and wealth.
ADVERTISEMENT
Article continues below this ad
Decades past the prime phase of his career, the boxing prodigy is now undergoing a restructuring phase. Over the years, he has made significant changes to his life.
Today, 'The Baddest Man on the Planet' is deeply in touch with religion and spiritual beliefs. He also seems more in control of himself.
However, not much is known about his religious background. Here's a deeper look into what religion Mike Tyson follows –
Did Mike Tyson convert his religion?
Mike Tyson has had a lot of run-ins with the law over the years. However, in 1992, he was convicted of sexual assault. This was his most serious offense and ended up with a six-year imprisonment sentence with an added four years of probation. Despite the prescribed jail time, Tyson walked out of prison in three years.
Reportedly, the youngest heavyweight champion converted his religion to Islam during his time behind bars. Different reports suggest that during this time, he also changed his name to either Malik Abdulaziz or Malik Shabazz.
Through all previous podcasts and interviews since then, Mike Tyson has been practicing Islam and is vocal about it. In a Hotboxin episode with Snoop Dogg, Tyson shared that he only started following and believing in the concept of 'God' later in his life.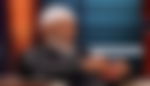 ADVERTISEMENT
Article continues below this ad
"You know, in my life, I never really believed in God. I learned to believe in God late in life. God was always a game, playing the game, get something I want. It's just what I came from, everything was a game, everything was about the means of getting something and nothing was real. 
"My whole experience with God has been someone told you what God was, the book told you what God was, it's always the third party. There's always somebody debating, whether I am Muslim, or he wants to debate the Bible, whatever it is, it's conflict, religion is conflict, wars, and hatefulness.
There's only love among themselves, you only get love from a religion unless you follow our religion, you'll receive our love," said Mike Tyson.
ADVERTISEMENT
Article continues below this ad