What Went Wrong for Billy Joe Saunders Against Canelo Alvarez?
Published 05/09/2021, 6:00 AM EDT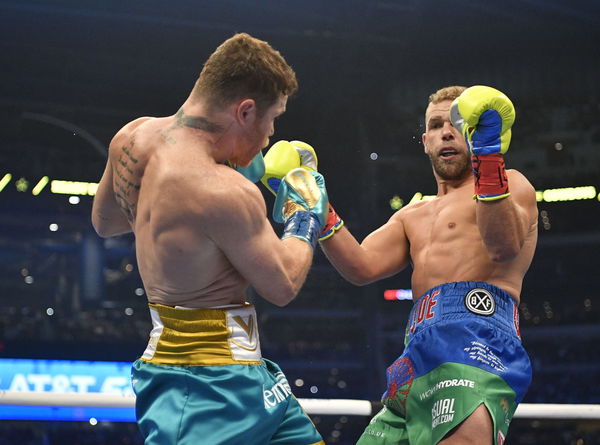 ---
---
Billy Joe Saunders took on Canelo Alvarez for the main event of a stacked card. The two champions put on a fantastic show and entertained the record-breaking crowd in attendance. Ultimately, the Mexican came out on top after Saunders suffered an eye injury.
ADVERTISEMENT
Article continues below this ad
Alvarez went into the bout as the firm favorite. However, Saunders had promised to give the Mexican a boxing lesson. And although post-fight scorecards showed Alvarez won most of the rounds, the fight was much closer. So what went wrong for Saunders?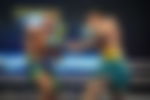 Despite the loss, the 30-1 boxer enjoyed a great deal of success throughout the fight. He frustrated Alvarez, who struggled to get into a rhythm thanks to Saunders' awkward movement. However, the Englishman failed to land anything significant of his own.
ADVERTISEMENT
Article continues below this ad
READ MORE: "I Didn't Get the Response I Wanted From Him" – Billy Joe Saunders' Trainer Justifies Corner Stoppage Against Canelo Alvarez
While Saunders kept Alvarez at bay, he never found the perfect distance to land combinations. As a result, the jab was his only weapon. However, he could not hurt the P4P star with his jab. Thus, he needed to fight to close the gap.
The constant threat of Alvarez's power meant that Saunders never fully committed to closing the gap between the two. Thus, he struggled to hurt the Mexican.
How did Canelo Alvarez catch Billy Joe Saunders with the uppercut?
Despite this, Saunders found success with the odd shot, and his incredible head movement kept the hard-hitting Alvarez at bay. Eventually, the Mexican caught Saunders with an incredible uppercut which caused the injury. 
As Saunders enjoyed more success through the fight, he started getting cocky. He even mocked Alvarez on multiple instances in the ring. It was a case of the same thing when he eventually got caught. Saunders took it easy and found himself within range. While he avoided the first attempt, Alvarez caught him with an uppercut on his way up.
ADVERTISEMENT
Article continues below this ad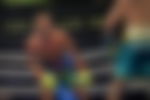 Therefore, it was a mix of good boxing from Canelo Alvarez and cockiness from Saunders that cost 'Superb' the fight. However, it was still a fantastic bout for fans watching throughout the world.
ADVERTISEMENT
Article continues below this ad
What do you think went wrong for Billy Joe Saunders against Canelo Alvarez?