Where is Floyd Mayweather From?: Nationality, Ethnicity, Birthplace, and More
Published 05/15/2021, 9:00 PM EDT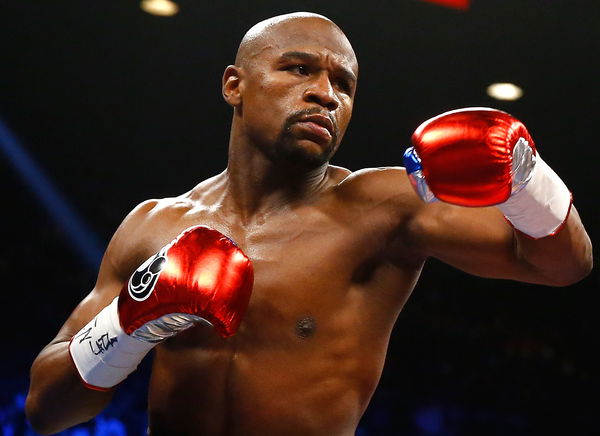 Floyd Mayweather, the unbeaten boxing champion from the United States of America, has become a household name with his unparalleled dominance in the sport for over two decades. Attaining global success and stardom, Mayweather has expanded himself over the limits of the squared circle and is no less than a superstar.
Hence, fight fans from different generations continue to put their interest in the five-division world champion's life. Aged 44, Floyd Mayweather is still regarded as active since he accepts exhibition fights. While there are several interesting factors to know about the boxer, here's a look at his ethnicity, childhood, and birthplace.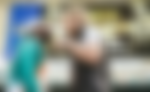 ADVERTISEMENT
Article continues below this ad
Floyd Mayweather: The beginning of his story
Mayweather was born on February 24, 1977, to Floyd Mayweather Sr. and Deborah Sinclair. His birthplace Grand Rapids, Michigan, USA, had sheltered the pugilist for a long time and is still one of the most favorite places for him.
He is an American by nationality and proudly represents the nation. However, Mayweather comes from the African-American ethnicity and claims to speak for every race in the world. That said, life was never a walk in the park for him.
Coming off a troubled childhood, with sheer poverty, Floyd Mayweather embraced boxing at an early age. He had to lace up the gloves to provide money for himself, but ultimately became one of the best boxers to ever play the game.
He made his pro-debut in 1996 and took just two years to become a world champion. While Mayweather won titles at five distinct divisions in his career, he always defended his clean record and currently holds a 50-0 stat in his boxing resume.
ADVERTISEMENT
Article continues below this ad
Apart from that, Mayweather has competed in the biggest PPVs of the sport and is arguably the biggest superstar. Adding to that, Mayweather is also a smart businessman and has several successful investments under his belt.
Hence, he has transitioned his life from the rags to riches. Now a father to four kids. Also, Floyd Mayweather is still active in the boxing world and intensified to accept exhibition fights. So, it's safe to state, he is still making his name in the fight business and remains the ultimate cash cow.
ADVERTISEMENT
Article continues below this ad
Do you think Floyd Mayweather is the biggest superstar of boxing?