Who Are Jake Paul's Parents, Greg Paul and Pam Stepnick? – Net Worth, House, and More
Published 08/29/2021, 1:50 PM EDT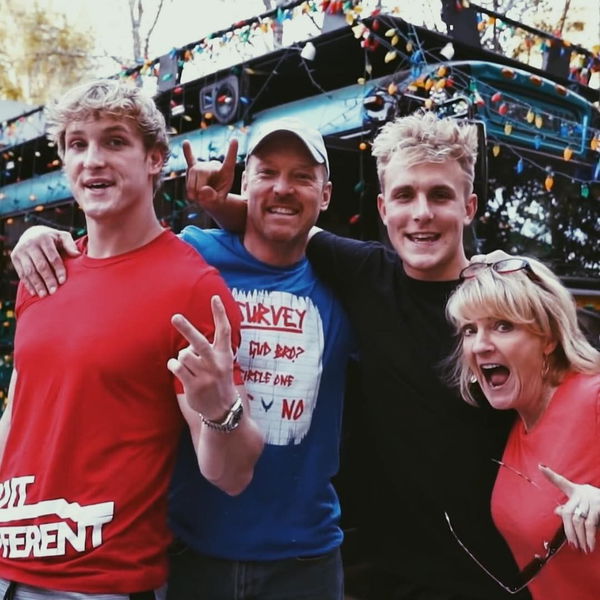 Jake Paul's rise to stardom has not come without its fair bit of backlash and criticism. He got his start on the internet by uploading short-form comedy content on a video streaming platform called Vine. Jake Paul and his brother Logan Paul regularly uploaded six-second-long hilarious videos on the app and that acted as the foundation for their careers.
As the Vine hype died down, Jake Paul and his brother made a switch to YouTube and uploaded similar content initially. Their existing fanbase grew ten-fold as they moved to YouTube. His content often received backlash and as a result of such polarizing yet entertaining videos, he was able to multiply his viewership. Through a series of ups and downs over the years, fans saw 'The Problem Child' element in Jake Paul's online persona take center stage.
ADVERTISEMENT
Article continues below this ad
After making a dent in the internet content creation space and garnering a massive viewership, the Paul brothers made a transition to the world of boxing. Needless to say, Jake Paul is now one of the most talked-about names in boxing.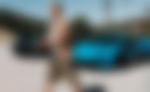 Never in the history of the sport has a pro-boxer with a 3-0 record ever made an impact of this magnitude. He is doing things differently and is also very clearly, doing something right.
Jake Paul's ascent to fame was accompanied by support from friends, family, and even those who doubted him all along. Here's a bit about the 24-year-old's parents, who nurtured and still help 'The Problem Child' beat odds and climb the ranks.
Who is Greg Paul?
Both Jake and Logan Paul have spoken about how their father, Gregory Paul, helped them toughen up while growing up. They believe that Greg Paul helped them overcome and prepare for the difficulties and challenges in life.
57-year-old Gregory Allan Paul was born on October 28, 1963, in Cincinnati, Ohio. In his younger days, he was a commercial roofer and licensed realtor. Based on his Instagram feed, he loves the outdoors.
While there is no official confirmation on his residence, he mostly resides in his hometown of Ohio and also spends time at Logan Paul's ranch in California.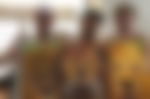 Greg Paul has an active YouTube channel  'Greg Paul', which he started on 19th February 2014. With his constant appearances in Logan and Jake Paul's YouTube content, he has amassed over 165,000 subscribers. According to Biography Mask, his videos have been watched a staggering 3,351,371 times.
He has bagged a silver play button from YouTube whereas his sons Jake and Logan both have Silver, Gold, and Diamond play buttons. Greg Paul's net worth is anywhere between $1.5 million – $5.5 million dollars. However, he leads a very simple life and does not show signs of his wealth on social media.
Greg Paul's marital status is currently single. He was previously married to his ex-wife Pam Stepnick. The couple later separated and went their own ways.
Who is Pam Stepnick?
The Paul brothers often talk about their mother's kind and caring nature. They also joke about how Pam Stepnick is the complete opposite of their father, Greg Paul.
Pamela Anne Stepnick was born on July 27, 1963, in the United States and spent most of her childhood in Lake Wood, Ohio.
The celebrity mum initially started her career as a Nurse at the UHHS Westlake Surgery Center. Later, she went on to work at other health centers as well. She eventually resigned as a Nurse and subsequently led a quiet life for some time.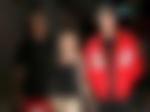 As her sons Jake and Logan Paul became two of the biggest YouTube personalities, even she decided to launch herself as an internet personality. She created her personal YouTube channel in March 2017 called 'VlogMom'.
Being under the umbrella of her kids, Pam Stepnick has been able to gather over 814k subscribers and more than 27 million views on her YouTube page.
Per multiple sources, Pam Stepnick's net worth is in between the $1 million -5 million range.
After splitting with Greg Paul, the 58-year-old is now married, resides in Ohio and her husband is reportedly in the real estate business.
ADVERTISEMENT
Article continues below this ad
ADVERTISEMENT
Article continues below this ad