Who is Anthony Joshua's new trainer Derick James?
Published 02/08/2023, 2:30 PM EST

Follow Us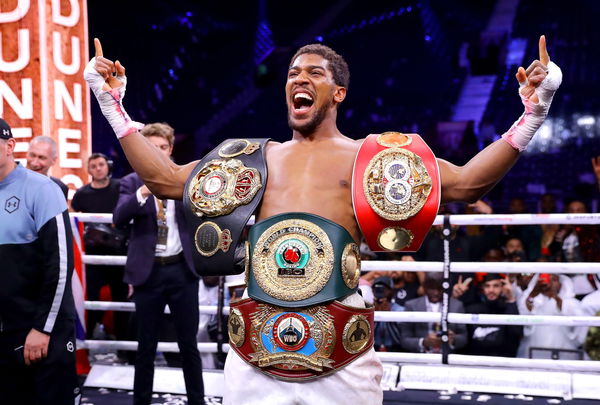 At last, the rumors proved to be true! The heavyweight champion, Anthony Joshua has announced his new coach, after a long streak of changing trainers. There were rumors about Joshua that he is planning to change his coach. However his previous coach, Robert Garcia dismissed them. But today's news is saying something else.
Talk Sport's boxing editor, and renowned boxing journalist, Michael Benson shared the news on Twitter this morning and it is no other than Derick James.
AJ has already gone to Texas and is training hard for the next fight with Jermaine Franklin. Derick James is among the best boxing coaches and has been associated with many fighters and many big victories. Now it is the time for Anthony Joshua to try his luck out with the new coach.
ADVERTISEMENT
Article continues below this ad
Who is Derick James?
Derick James is among the best boxing coaches in the world. He won the prestigious 'Trainer of the Year award' in 2017 from The Ring magazine and Yahoo sports. He has shown his prowess as a coach in other mega fights also. He is the coach of the best welterweight fighter, Errol Spence Jr., and another super welterweight champion, Jermell Charlo. He was associated with very big names in the past and now Anthony 'AJ' Joshua is trying to inculcate some skills from the star trainer.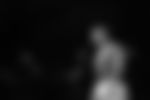 Citing that, Michael Benson wrote, "Anthony Joshua's new trainer is Derrick James, it has now been officially confirmed. AJ has already flown out to Texas to begin training ahead of their first fight together vs Jermaine Franklin on April 1st. James oversaw big wins for Errol Spence and Jermell Charlo in 2022."
It is to be noted that there were talks about AJ flying to the USA for a new trainer earlier in January.
Why is Anthony Joshua is constantly changing his coaches?
ADVERTISEMENT
Article continues below this ad
For a couple of months, the news that was worrying most boxing fans was the frequent change of trainers by Joshua. After back-to-back losses with Oleksandr Usyk, rumours were abound that he was looking for a new trainer. There were talks about Joshua splitting with his coach Robert Garcia. Later, Garcia dismissed the news. However, he fully supported Anthony Joshua's decision if he wanted to change his trainer.
Meanwhile, a few days ago Joshua was spotted in Derick James' gym, and now this news has cleared everyone's doubt.
Watch this story: Anthony Joshua and Tyson Fury, the fight everyone wanted
ADVERTISEMENT
Article continues below this ad
Meanwhile, fans are eyeing the 1st April fight between Joshua and Franklin.
Will the change of trainer bring a significant change in Joshua's boxing style? More importantly, will Joshua win the fight against Jermaine Franklin?