Who Is Anthony Joshua's Trainer, Rob McCracken?
Published 09/25/2021, 11:20 AM EDT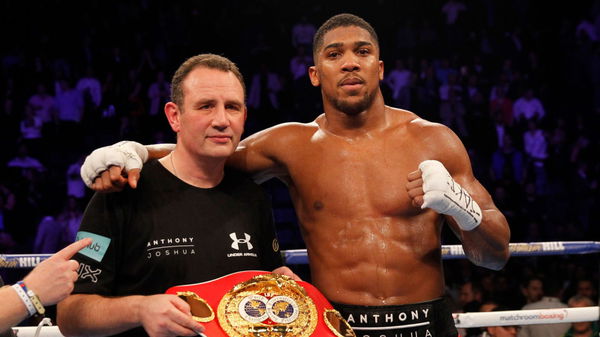 ---
---
Over the years, Anthony Joshua has achieved some impressive feats in the heavyweight division. 'AJ' has fought the toughest opponents and has climbed the ranks, right up to the top. His ability to take on the toughest challenges and then dominate the biggest names in his weight class set him apart.
ADVERTISEMENT
Article continues below this ad
The two-time unified heavyweight champion is humble in victory as well as defeat. Despite being at the very top, he continues to see himself as a work-in-progress. This was quite evident after he suffered his first and only career loss against Andy Ruiz in 2018. As Joshua did not make any excuses and admitted, there were flaws in his approach.
ADVERTISEMENT
Article continues below this ad
The world would then see him go back to the drawing board, run it back with Ruiz in 2019, and make the necessary corrections. His hard work paid off as he redeemed his loss by defeating the Mexican fighter.
However, Anthony Joshua often credits improvements in his skill set to his team and specifically his long-time trainer, Robert McCracken. Here's everything you need to know about the coach that has helped Anthony Joshua through the ups and downs of his pro boxing career.
Robert McCracken – Background
Rob McCracken fought as an amateur as well as a professional for nearly two decades before becoming a full-time trainer.
He kicked off his amateur boxing career as a welterweight in 1988. He fought 16 times, won 13, and lost 3 of those before switching to the pro boxing domain in 1991.
As a professional boxer, McCracken transitioned to super-welterweight and then even moved up to middleweight later.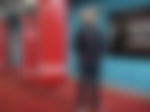 At the super-welterweight mark, he secured the BBBofC British Super Welter Title by defeating Andy Till in 1994.
The very next year, Rob McCracken moved up to middleweight. He even won the Commonwealth (British Empire) Middle Title by defeating Fitzgerald Bruney in 1996.
Towards the end of his career, McCracken challenged Keith Holmes for the WBC middleweight title in 2000 but lost by TKO. With yet another TKO loss against Howard Eastman in 2001, Robert McCracken finally hung up his gloves.
Anthony Joshua's trainer coached Tyson Fury for two fights
Online fan forums and fight analysts have spent a number of hours trying to break down the differences in the fighting styles of Anthony Joshua and Tyson Fury. This is one fight that fans have always been curious about.
Many believe Tyson Fury's awkward in-ring movement, heavy striking, 6'9″ height, and 85-inch reach could be a bit too much for AJ to handle.
However, there are also many who think Anthony Joshua's structured approach, ability to create and maintain distance, land body shots, and land even bigger cross punches make him a legitimate threat to 'The Gypsy King'.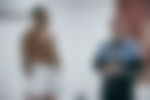 Moreover, in a potential Fury-Joshua fight, Anthony Joshua also has another little-known strategic advantage over Fury. Joshua's trainer has worked with him through his amateur as well as pro boxing days; however, he has also trained Tyson Fury for two earlier fights.
ADVERTISEMENT
Article continues below this ad
Through 2008 and 2009, Rob McCracken coached Fury for two different fights. Fury left McCracken in 2009 and justified it by saying "the reason I left Rob was because the distance I had to travel was too much".
If the two heavyweight champions are ever matched up, this could work in AJ's favor. As Rob McCracken's insights into Tyson Fury's approaches could be critical for Anthony Joshua.
If Anthony Joshua and Tyson Fury faced each other, who do you think would win?
ADVERTISEMENT
Article continues below this ad