Who Is Dwarf Mamba and Why Did He Make Logan Paul Cry?
Published 08/19/2021, 8:29 PM EDT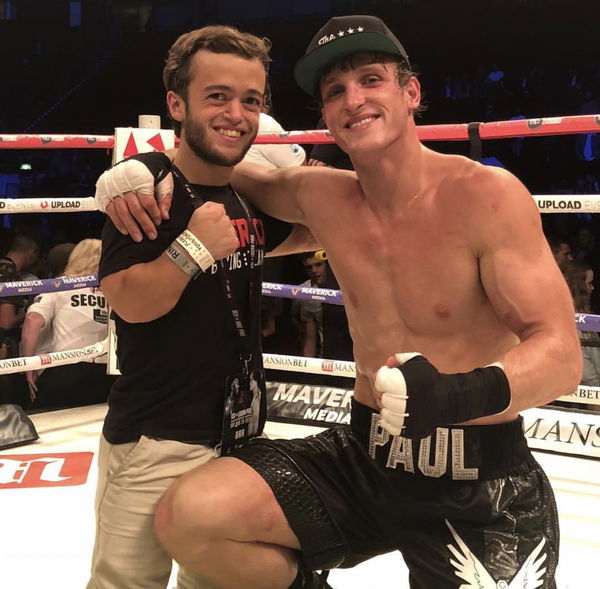 ---
---
'Dwarf Mamba' or Evan Eckenrode is a right-hand man and one of the best friends of Logan Paul. Ever since he started posting daily vlogs on his YouTube channel in 2015, Evan has been a part of Paul's ascent into internet fame through the years.
ADVERTISEMENT
Article continues below this ad
Evan Eckenrode is now a 24-year-old vlogger, musician, and social media influencer who posts comedic content and is also involved in live streaming. 'Mamba' has 2.4 million subscribers on YouTube and 1.7 million followers on Instagram.
ADVERTISEMENT
Article continues below this ad
As Logan Paul has moved to Puerto Rico to shift his entire focus to his boxing career, Evan Eckenrode recently announced that he has moved out of the Ohio native's Encino house in Los Angeles. Before moving out, Eckenrode uploaded an emotional video on his channel in which he thanked his friend for supporting him through his ups and downs.
"I just wanna thank Logan Paul so much for everything he's done. When I quit college halfway through, he let me come out here and got a place for me to stay, free of charge. 
"He definitely helped me become a better person, you know. Hopefully, I did the same for him. Thank you for all the wonderful memories that you have created and hopefully, again, I have created a lot of wonderful memories for you," said Evan Eckenrode.
The YouTuber-turned-boxer recently reacted to the 'thank you for everything' video uploaded by 'Dwarf Mamba'. Logan Paul revealed that he cried while watching it in his garage.
What's next for Logan Paul?
Over the past month, there have been talks of a mega matchup between 26-year-old Logan Paul and former MMA champion Anderson Silva. However, as news of another boxing bout between Silva and former UFC star Tito Ortiz broke out, talks of the Paul-Silva fight faded away.
Despite the fight with Tito Ortiz being finalized, it seems Anderson Silva is still open to the idea of fighting the YouTube star.  In a recent interview, Silva revealed that he would welcome that opportunity and that he would not discard that possibility. He added that he plans on focussing on the training aspect and would leave the matchmaking to his team.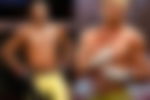 "Let's go see. Anything is possible. We can't control that situation. I can control one thing — training hard, listening to my coach. The other side, I can't control that. If that happens, I'm prepared for that. If not, I will continue training. Everything's possible. I love fighting. Fighting is a big part of my life. I challenge myself every single moment.
"I never stop training. Triller came to me and asked about this opportunity to fight Tito. It's a great honor, he's a legend. I saw Tito and said, 'He's a monster, this is amazing.' I'm a big fan of Tito.
ADVERTISEMENT
Article continues below this ad
"This is a big show for the fans. The shows for the fans are completely different.
"I think me, Vitor, Tito and other MMA fighters are ready to show what we can do. I am waiting for the next challenge, maybe it comes from Logan Paul. We shall see," said Anderson Silva.
Would you like to see Anderson Silva and Logan Paul fight?
ADVERTISEMENT
Article continues below this ad