Who Is Laila Ali's Ex-Husband, Johnny McClain?
Published 12/31/2022, 6:42 AM EST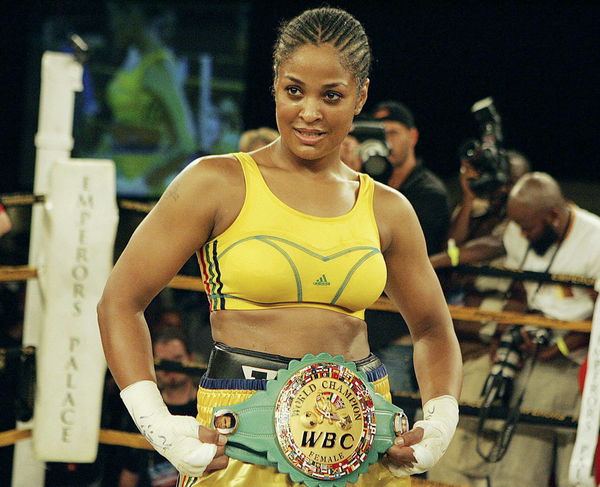 When we talk about female boxers, the name we can not skip is Laila Ali, a gem of a boxer, like her father Muhammad Ali. But only a few people know that her ex-husband Johnny McClain was also a former boxer. The two-time world champion in boxing, Johnny McClain, is also an actor and a well-known celebrity in Hollywood. His entry into Laila Ali's life was quite an interesting story, and they achieved some amazing milestones together. In the personal success of Laila Ali, Johnny McClain played quite a huge role. Even after achieving this much, only limited people know about his life story.
Johnny McClain's childhood?
Johnny 'Yahya' McClain or popularly known as Johnny McClain, was born on 9th September 1967 in Las Vegas, Nevada. He was quite sporty and talented in his childhood.
ADVERTISEMENT
Article continues below this ad
Johnny McClain's boxing career
Johnny McClain was quite a big name in boxing then. A dedicated and dominant athlete in boxing, he started his professional career in 1990. He used to fight in the light heavyweight and cruiserweight categories. It was 1995 when he first came to the limelight as he was the winner of the WBC Continental American Light Heavyweight Champion. After that, it was a kind of habit to win titles in boxing for him. After winning the Lightweight title, he took it to the upper division weight and entered the cruiserweight division and shined there too. Then he won WBU Cruiserweight Champion of the World, not only once but twice in his career. He was in boxing for 30 years almost and became popular at that time.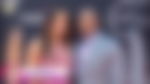 But his career was not halted inside the ring only, he was a winner outside the ring as well. He had a very sharp business mind, and with help of that, he created his gym named Absoloot boxing and fitness gym. He was also a trainer, and he trained Laila Ali, and the rest is history. Interestingly, with boxing, he also used to do concerts, acting, and daily shows with his production house.
Johnny McClain's acting career
People know Johnny McClain because of his acting. The acting instinct was inside him from the very initial days and in 1990 he started his own company/ production house, Yahya Worldwide. With the help of that, he used to do Jazz concerts in different places in America and was also involved in producing shows that aired on national channels back in time. One of his famous shows, "The Soda Pop Dance Show" aired in 1994 in Las Vegas. This was the start of his acting career.
He started acting in the movie and some of his famous movies were, 'Secretariat', 'Cook County', 'Invincible' and 'Longest Yard' are among the best. The character of 'Hack Pack' in 'The Game plan' was one of the most iconic characters he has made. Other than acting, he was also into producing movies. He is the CEO of Yes Productions. He produced movies as such 'The Longest Yard', 'And the Game Plan'. Also, he did a series of documentary films on Michael Jackson, such as "Bad 25", and "Michael Jackson's This Is It".
When did Laila Ali meet Johnny McClain?
Laila Ali's meeting with Johnny McClain was quite a mysterious one. Laila Ali was his student in his boxing gym. Some sources claim that the duo started dating in 1999. McClain was a very dedicated and powerful trainer, with which Laila Ali was able to achieve so much in boxing.
But after 1999, the equation changed. The duo fell in love and after that, on 27th August 2000, they got married. The couple had three children and a healthy family. But somehow it did not work out, and the couple decided to go for a divorce. Finally, on 21st July 2001, they got divorced.
What is Johnny McClain doing today?
Johnny McClain is mainly in the entertainment industry these days. He usually produces, directs, and acts in movies. He also won multiple awards in movies. According to IMDB and different media sources, he will be seen as Damian's trainer in the upcoming sports fiction movie, 'Creed 3'.
ADVERTISEMENT
Article continues below this ad
What is Johnny McClain's net worth?
Johnny McClain has a rare breed of talent and he, as a man, utilized them in both, sports and entertainment. He has been for 30 years in professional boxing and around 30 years in the entertainment industry.
According to different sources, Johnny McClain has a net worth of around $2m. However, there are other sources that claim otherwise.
ADVERTISEMENT
Article continues below this ad
Johnny McClain Surely has a very unique life story. With a rare mix of sports and entertainment, the actor did so well in both fields. Laila Ali's ex-husband has achieved so much in life but still was not in the limelight as his ex-wife was. For these reasons, he is surely a champion.
Watch this story: Laila Ali said how she found her reins in male dominated sport