Who Is Manny Pacquiao's Manager? – Background, Contact Info, and More
Published 08/12/2021, 10:53 PM EDT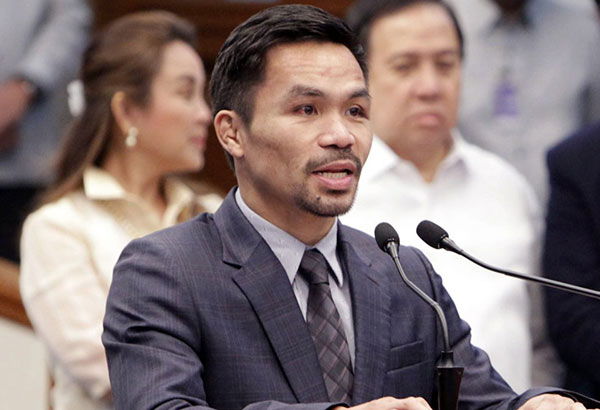 ---
---
Most contemporary fans usually associate combat sports with trash talk, online social media call-outs, and fighters engaging in a war of words outside the ring or the octagon. Today, boxing athletes like Jake Paul can climb through the ranks by taking shots at big names like Conor McGregor and Canelo Alvarez on the internet. Using strange antics has now become the norm in combat sports, as it paves the way for big endorsement deals and lucrative promotions.
ADVERTISEMENT
Article continues below this ad
On the other hand, there are still fighters like Manny Pacquiao, who remain composed. Despite being wildly successful inside and outside the ring, the Filipino Senator has always been respectful of his opponents and the sport.
ADVERTISEMENT
Article continues below this ad
Even after 70 professional bouts and over 60 wins in the bag, Pacquiao still wants to challenge himself by facing the toughest athletes possible.

Since his start in 1995, 'The People's Champ' has grown from a phenomenal athlete to an active senator in the Philipines. Big endorsements and promotion deals have fueled Manny Pacquiao's growth in the business over the years. The Filipino Senator's managers have helped him get to where he is today.

Here's all you need to know about Manny Pacquiao's manager:
Who is Manny Pacquiao's manager, Arnold L. Vegafria?
The eight-division champion's current business manager is Arnold L. Vegafria. He currently leads Philippines-based talent management called ALV Talent Circuit. Vegafria is also highly active in the film and entertainment industry in the Philippines.
As a domestic film producer, he has been responsible for the production of over four blockbuster movies. Manny Pacquiao's manager is also the National Director of Miss World Philippines Organization.
Manny Pacquiao manager's contact information
The Filipino Senator's manager, Arnold Vegafria's official contact information, is not publicly available. However, his talent management agency, ALV Talent Circuit, can be contacted via email (alvtalents@gmail.com) and through the company's official Facebook page.
ADVERTISEMENT
Article continues below this ad
Who is Eric Pineda?
Enrico 'Eric' Pineda is a Filipino politician and has also reportedly served as Manny Pacquiao's direct business manager. He is also the manager of Pacquiao's PBA team- Mahindra Enforcer.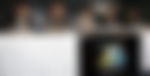 ADVERTISEMENT
Article continues below this ad
Enrico Pineda also reportedly played a critical role in recuperating the eight-division champion's brand endorsement deals and promotions after he faced massive backlash in 2016 for controversial comments.