Who Is Manny Pacquiao's Trainer, Buboy Fernadez?
Published 08/21/2021, 12:40 PM EDT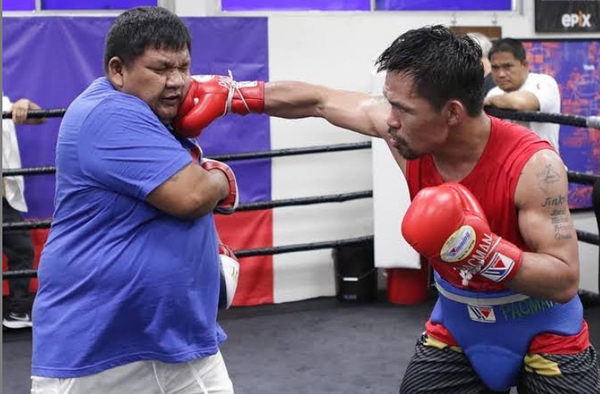 ---
---
Senator Manny Pacquiao has been with the same team for several years in the boxing world, which is quite rare in today's generation. So, there's a bit of emotion added with all the men in the camp whom Pacquiao has trained with. While Freddie Roach remains the head of the chain, the trainer Buboy Fernandez also holds an important place in Pac-Man's career.
ADVERTISEMENT
Article continues below this ad
Several instances cite Fernandez to be the most important person in Manny Pacquiao's journey to the top. While fight fans known Buboy Fernandez as one of Pacquiao's cornermen, there's a lot of things that remain under the shield.
ADVERTISEMENT
Article continues below this ad
From honing the Filipino legend to being by his side in the dark days, Fernandez knows a lot more about Manny Pacquiao. As the trainer-boxer duo seems set to return to action soon, here's everything you need to know about Buboy Fernandez.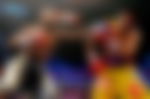 Manny Pacquiao and Buboy Fernandez
Pacquiao and Fernandez have grown together side by side, beating their life from dirt poverty to become exceptionally rich men. In a media interaction, Buboy Fernadez had revealed that he and Pacquiao grew together on the streets of General Santos City. The place was popularly known as 'Boom City' for being under frequent terrorist attacks. So, standing at where they are today, it's a massive transition.
Meanwhile, Buboy Fernandez had no intentions of joining boxing, while Pacquiao was busy training in Manila. On returning home, Manny Pacquiao saw his friend drinking and smoking. That's when he took him to Manilla.
The struggle wasn't over, as Pacquiao was still using the gym as his shelter. He was homeless and so was Buboy. However, Fernandez agreed on cleaning the gym and trained over there. Although his big-built physique didn't infuse many chances of him being a pro boxer, he decided to be a trainer.
However, the Filipino man was under-confident, and only because of Manny Pacquiao's motivation he could become the coach. Today, Buboy Fernandez is a rich trainer and has all the comforts of life. He recalled the past life in a chat with the media and passed on an inspiring message.
"Our life was so hard: it was like trying to fit through the eye of a needle. Every time that I sleep with my kids now, in my massive bedroom, in my massive home, I tell this story to them where we start from and they cry. Manny wants me to tell them this story: you work hard and you can achieve. So every night, I tell them," said Fernandez.
ADVERTISEMENT
Article continues below this ad
More About Boboy Fernandez
One of the toughest fights in Pacquiao's career was his fourth collision against Juan Manuel Marquez in 2012. The gruesome rivalry ended with Marquez feeding Pacquiao to the canvas. While Buboy Fernandez was present there like every time, it was he who went to the ring and checked his friend first.
Recalling the night, Fernandez said, "It was the worst moment of my life."
ADVERTISEMENT
Article continues below this ad
He even revealed that Pacquiao wanted to see Fernandez first on regaining consciousness. This proves the emotional attachment between both men. As Pacquiao looks to re-capture his WBA title tonight, Fernadez will continue being one of his biggest aids.
Watch This Story: 5 Eye-Opening Facts About Manny Pacquiao