Who is Mike Tyson's Brother?
Published 09/21/2021, 10:00 AM EDT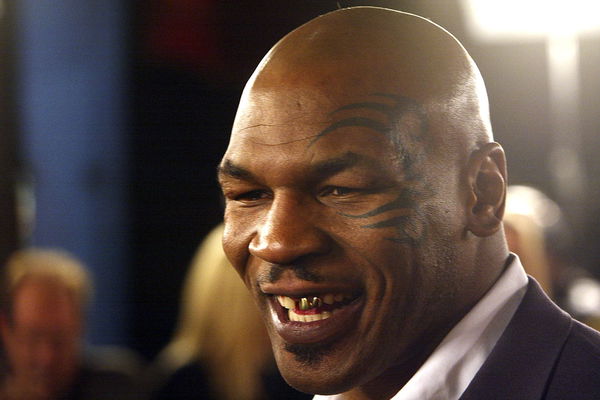 ---
---
The boxing fraternity is rightly aware of who Mike Tyson is and what he has done for the sport of boxing. From his first fight in 1985 to his last in 2005, Tyson saw a steep rise in his popularity, and no one prior to him reached stardom like that.
ADVERTISEMENT
Article continues below this ad
Moreover, Tyson himself didn't come to this side of combat sports for fame. Boxing was something he loved doing and there was no stopping for him once he had decided to do involve himself in boxing.
Tyson was made for this and every time he hit the right chord to connect with a gigantic fan base. Also, this is one of the reasons why he's still an active name in the fight game and fans love to see him making statements even today.
ADVERTISEMENT
Article continues below this ad
But are you aware of Tyson's family, or his brothers, to be precise? How many brothers does 'Iron' Mike have? Is Rodney Tyson the only brother Tyson has?
Is

 

Mike

 

Tyson's

b

rother

Rodney

 

Tyson

 

a

 

D

octor?
Often in news headlines or blog posts, Rodney Tyson's name appears beside Mike Tyson's name. Rodney Tyson is the older brother of Mike Tyson. And the duo has another brother named Jimmie Lee Kirkpatrick.
Rodney Tyson is a brain surgeon by profession.
Mike Tyson and his brother have several hilarious anecdotes together. Once 'Iron' Mike ignited a fire in his brother's room by mistake. He said, "He once went to the chemistry lab at Pratt Institute, a nearby college, and got some chemicals to do an experiment. A few days later, when he was out, I snuck into his room and started adding water to his test tubes, and I blew out the whole back window, starting a fire in his room."
Tyson, in his book, Undisputed Truth, termed Rodney Tyson as "a weird dude".
Why is Rodney Tyson not popular?
Unlike his brother, Mike Tyson, Rodney Tyson never remained in the limelight. To date, he doesn't like to be on camera and that's why people don't get to see him often. Rodney Tyson has his own life, and he likes to enjoy his life and keep it private.
How rich is Mike Tyson's Brother Rodney Tyson?
Unfortunately, there's no information available on his wealth or income.
Who is Mike Tyson's rumored half-brother Clifford Couser?
Clifford Couser was a former heavyweight boxer. His name also appears in the news often as he's himself stated that he's related to Mike Tyson. But in reality, there's no genuine proof of him being related to Mike Tyson. However, his looks are similar to the 'Baddest Man on the Planet'.
ADVERTISEMENT
Article continues below this ad
Is Neil deGrasse Tyson related to Mike Tyson?
Another individual who shares Mike Tyson's surname is Neil deGrasse Tyson. But they aren't related to each other by any means. The latter is a renowned planetary scientist, and he's often regarded as another brother of 'Iron' Mike, but, as has been mentioned before, he's not.
ADVERTISEMENT
Article continues below this ad
Neil deGrasse Tyson and Mike Tyson are poles apart when it comes to their professions. Also, there's nothing in common between the pair. However, fans tend to regard them as brothers because they share the same last name.
Watch this story – Most Dangerous Heavyweight Boxers in 2021