Who Is Tatu Baby and Why Is Jake Paul Bringing Her to the Tyron Woodley Fight?
Published 08/24/2021, 8:15 AM EDT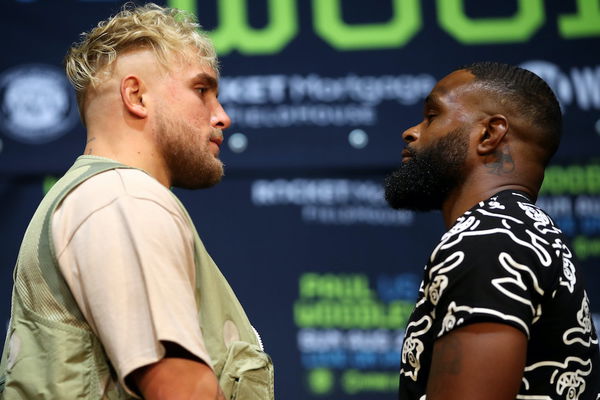 ---
---
Tyron Woodley and Jake Paul will fight on August 29. However, much more than pride and money will be on the line when they meet each other in the ring. This is because Jake Paul and Tyron Woodley shook on a bizarre tattoo bet during a press conference.
ADVERTISEMENT
Article continues below this ad
Jake initially offered his purse if he lost and encouraged Woodley to do the same. With millions of dollars on the line, Woodley did not reply to the wager.
ADVERTISEMENT
Article continues below this ad
Hence, in their press conference in July, Paul made another bet with the former UFC welterweight champ.
"So how about this, let's make a new bet right now," Paul said to Woodley on stage. "Let's make a new bet — if I beat you, you have to get 'I love Jake Paul' tattooed on you. But if you beat me, I get 'I love Tyron Woodley' tattooed on me and you have to post it on your Instagram feed. Deal or no deal? Are you confident or not?"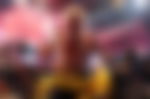 Woodley agreed and both of them shook on it. Later, in a podcast with True Geordie, Geordie asked Jake how seriously he would implement the bet.
Jake replied, saying, "Yeah, a 100%, I have a tattoo artist. One of the biggest tattoo artists in the world, Tatu Baby, is coming to the fight, and she has her equipment and so after the fight, I'm sending her to his locker room to get it done, I swear." 
ADVERTISEMENT
Article continues below this ad
Who is Tatu Baby? 
Tatu Baby, whose real name is Katherine Flores, is an American tattoo artist and reality television personality. She appeared on the TV show Ink Masters in the second and the third season. Tatu Baby came runners up on the third season of the show.
Since then, the tattoo artist has opened her own tattoo studio in Miami. Her Instagram handle is @tatubaby. The 33-year-old boasts of an estimated net worth of $1.5 million.
ADVERTISEMENT
Article continues below this ad
She will be present for the Jake Paul vs Tyron Woodley fight to tattoo the loser. Who do you think will get inked this weekend? Let us know in the comments section below.