Who Trains Oleksandr Usyk?: Trainer Info, Gym, and Sparring Partners
Published 09/19/2021, 4:30 AM EDT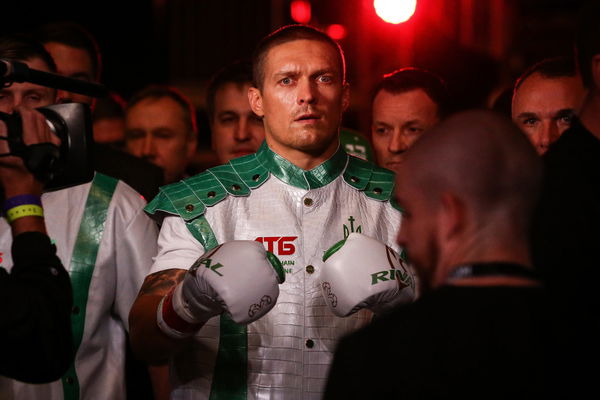 Oleksandr Usyk has possibly seen the pinnacle of success in his glittering boxing career. After grabbing gold in London Olympics in 2012, he became the unified cruiserweight world champion. Hence, the Ukrainian star has already done enough to go down as a legend in the history books.
ADVERTISEMENT
Article continues below this ad
However, Usyk's desire to improve has evoked him to try his luck in the professional heavyweight division. The southpaw boxer is extremely talented and has one of the best fight IQs in his weight class.
ADVERTISEMENT
Article continues below this ad
The 34-year-old has changed his trainers frequently, but has always reunited with his long-time coach Anatoly Lomachenko. As the name suggests, Anatoly Lomachenko is the father of Vasyl Lomachenko.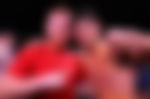 Coming from Ukraine, Usyk, and Lomachenko have been close to each other, seeing similar success in their respective journeys. Hence, they also share the same coach. But Usyk has previously trained with James Ali Bashir for a long time. During his cruiserweight run, Bashir had been his prime support.
However, ESPN reported that Oleksandr Usyk had replaced Bashir with Anatoly Lomachenko in 2017. In an official statement, Usyk said, "Bashir is a very nice man and good trainer. He has his own approach to training, but the moment came when I realized that it was not enough for me any longer."
As for Anatoly Lomachenko, Usyk also parted ways with him a few months back. He joined hands with Yuri Tkachenko to prepare for Derek Chisora. But following the bleak performance, he went back under Lomachenko's guidance.
Oleksandr Usyk: Sparring partner and training
As Anatoly Lomachenko is back to being Usyk's guide, the Ukrainian can remain optimistic about beating Anthony Joshua for the heavyweight belts on September 25. However, some recent revelations may not sit well with Usyk loyalists.
Martin Bakole has been Usyk's sparring partner for the camp against 'AJ'. On top of that, Bakole has also sparred with Anthony Joshua in the past. Now, after having faced two of the best boxers on this planet, the 28-year-old accused Usyk of lacking power.
ADVERTISEMENT
Article continues below this ad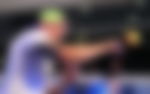 In a chat with IFL TV, Martin Bakole said, "He's good, I sparred him for two weeks."
"I don't know if it's the way that he prepared for it, but he never hit me with a punch that hurt me. At cruiserweight, he has nice skill, but I don't think he has the same power as AJ. AJ has more power than him."  (H/T:-DAZN)
ADVERTISEMENT
Article continues below this ad
Usyk is a southpaw hitter and has flawless footwork. He has all the features that are required to overpower Anthony Joshua. However, as 'AJ' is a veteran who has overcome multiple challengers like Usyk, the Ukrainian can also face the toughest test of his career.
Watch This Story: Oleksandr Usyk's Accomplishments As An Amateur