Who Won GGG vs Canelo 1?: Results, Scorecards, Stats, and Full Fight
Published 09/16/2021, 3:33 PM EDT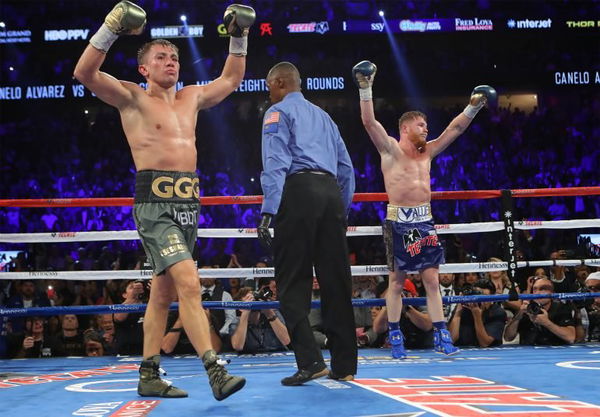 ---
---
Floyd Mayweather and Conor McGregor clashed on August 26, 2017. After this mega cash grab fight, boxing fans needed something more technical. Three weeks later, fans of the sport got exactly what they asked for. On September 16, 2017, Canelo Alvarez and Gennady Golovkin engaged in a twelve-round battle, that will indubitably go down in the history books.
ADVERTISEMENT
Article continues below this ad
To date, the first leg of this bittersweet rivalry is considered to be one of the most sophisticated fights of all time.
ADVERTISEMENT
Article continues below this ad
Right from the get-go, this matchup had garnered immense attention. At the time, Canelo Alvarez was coming off a welterweight title defense against Julio Caesar Chavez. The 27 years old had already racked up a 49-1-1 record by then.
On the other hand, Gennady Golovkin was the unified middleweight world champion with 37 wins and no losses on his record. By no means was this an easy fight.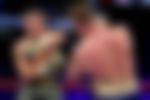 Both corners put up a world-class show that night. Some saw this as a landslide win for GGG, the Mexican fans cheered on for their champion, and some also saw this as a draw.
However, the action-packed 12 rounds came to a close with a split draw. Judge Dave Moretti scored the fight 115-113 for Golovkin. The second judge, Don Trella saw it leveled at 114-114. The third judge, Adalaide Byrd, had a scorecard in favor of Alvarez by an inexplicably wide margin of 118-110 (or, 10 rounds to 2).
Canelo Alvarez vs Gennady Golovkin: Round-by-round analysis
To date, boxing fans remain torn over this decision. Golovkin loyalists have always criticized judge Adalaide Byrd's 118-110 score. Stephen A. Smith had an iconic immediate reaction to the result of this fight. He heavily criticized Byrd's scorecards and ranted about injustice and corruption in boxing.
"To have Canelo Alvarez winning 118-110, that judge needs to be tested now! Not an hour from now, not two hours from now, not tomorrow morning, she needs to be tested NOW!" said Stephen A. Smith, infuriated with the outcome of GGG vs Canelo 1.
Since the night of the fight, several analysts have attempted to re-assess the scoring of this fight. DAZN News appointed their own judges and re-scored the fight in favor of Gennady Golovkin.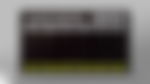 Scores allotted on the basis of detailed round-by-round analysis can help put this debate to rest. Here's a deeper look into what went down that night inside the squared circle.
Round 1 – Golovkin (10-9)
The fighters started off with a careful assessment of the opposition's approach. This was purely a 'feeling out round. It seemed as if Golovkin was more agile with his left jabs. Canelo Alvarez was more focused on countering his opponent's jabs initially and showed more activity in the second half of the first round. However, in comparison to the Mexican fighter, it looked as if GGG was more active.
Round 2 – Alvarez (10-9)
In the second round, GGG kept at it with his back-to-back jabs. However, after understanding the playing field a little better, Alvarez started unloading with body shots, counterpunches, and even landed a sharp uppercut. This was when GGG adopted a more defense-oriented approach. Alvarez's shots, movement, and defense seemed to kick in in this round and it was enough for him to bag this round.
Round 3 – Alvarez (10-9)
This was a close round for both. Golovkin started out strong with straight 1-1-2 combinations. His right hand clearly had an effect on his opponent. However, Canelo Alvarez doubled down on jabs, slipped, and landed sharp body shots. The Mexican champ's defense clearly seemed superior in this round. He was able to dodge and avoid some of GGG's biggest shots with his typical fluid movement.
Round 4 – Golovkin (10-9)
So far, Canelo and Golovkin had showcased even aggressive striking. In terms of defense, Canelo Alvarez had a clear lead. However, his defense-centric approach got him stuck by the ropes in round 4. Golovkin threw effective combinations at him. At best, Alvarez landed counterpunches. However, that was not a match for Golovkin's volume of punches. Even though Canelo's fluid movement allowed him to dodge several shots, GGG still seemed more active.
Round 5 – Golovkin (10-9)
The fifth round was similar to the last. Canelo Alvarez was along the ropes, GGG landed constant jabs and maintained the usual volume even in this round.
However, the Mexican champ also landed some impressive body shots and hit his opponents with heavy shots. Golovkin landed hard-left hands that Alvarez quickly shook off. This definitely stunned him and was an eye-opener.
Round 6- Golovkin (10-9)
This round was not too far apart from the last two. It seemed as if Canelo Alvarez was not able to cut through and make his way towards the center of the ring. GGG pressed on him and controlled distance with jabs and a front-foot-heavy approach. Once again, Gennady had his opponents by the ropes.
Every time Canelo found himself there, he closed the distance and found openings for sharp uppercuts and hooks to the body. However, GGG was clearly the more active fighter even in this round.
Round 7 – Golovkin (10-9)
This was a clear win for Golovkin. Much like the previous rounds, he used his footwork and jabs to control Alvarez's movement inside the ring. He used technique and his unparalleled power to corner Alvarez back into the ropes. GGG seemed more active even in this round.
Round 8 – Alvarez (10-9)
Even though GGG still had an upper hand in terms of controlling the in-ring movement, Canelo Alvarez was able to do some damage by the ropes. He landed a sharp uppercut and worked his opponent's body. GGG might have been the more active fighter but Alvarez landed more significant strikes.
Round 9 – Alvarez (10-9)
Both fighters seemed almost level in this round. Canelo Alvarez started off strong, he doubled down on his right-left striking approach. GGG seemed slow or overpowered initially in this round. The Mexican fighter landed a huge overhand right that did not faze his hard-chinned opponent. This was by far the heaviest shot thrown by Alvarez.
Round 10 – Alvarez (10-9)
Gennady Golovkin tried to put pressure on his opponent and tried to walk him down back into the ropes. However, Canelo Alvarez landed effective counterpunches that made the fight seem level.
He landed a big left on Golovkin and that slowed him down for a while. By the end of the round, both had fired heavy shots at each other but Alvarez's initial efforts won him this round.
Round 11 – Golovkin (10-9)
Both fighters had their big moments in this round. GGG started off strong but midway, Canelo landed heavy fire on his opponent. It seemed as if he realized he can't continue letting Golovkin walk him down back into the ropes.
Canelo landed a couple of right cross punches. However, it did not look like Golovkin had slowed down. Instead, he connected a hard right hand and sharp uppercut in retaliation.
Round 12 – Alvarez (10-9)
The final round brought out the true champion in Canelo Alvarez. GGG seemed slower and allowed his opponent to take the center of the ring.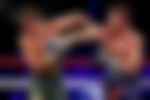 With Golovkin unable to walk down Alvarez, the Mexican champ landed a barrage of body shots, uppercuts and sharp combinations. GGG countered but it just did not seem at par with Canelo's output in this round.
Gennady Golovkin vs Canelo Alvarez 1 – Ending the debate
ADVERTISEMENT
Article continues below this ad
This round-by-round analysis matches Don Trella's ringside assessment of this being a draw. Considering all factors and the per round output of both fighters, this final scorecard for Gennady Golovkin vs Canelo Alvarez comes up to 114-114.
| | | |
| --- | --- | --- |
| Rounds  | Canelo Alvarez | Gennady Golovkin |
| 1 | 9 | 10 |
| 2 | 10 | 9 |
| 3 | 10 | 9 |
| 4 | 9 | 10 |
| 5 | 9 | 10 |
| 6 | 9 | 10 |
| 7 | 9 | 10 |
| 8 | 10 | 9 |
| 9 | 10 | 9 |
| 10 | 10 | 9 |
| 11 | 9 | 10 |
| 12 | 10 | 9 |
| FINAL | 114 | 114 |
Do you agree with this round-by-round analysis and the final scorecard for the 2017 12 round mega-fight?
ADVERTISEMENT
Article continues below this ad
Enjoyed reading this article? Download our exclusive app to get 24x7 coverage, latest memes and social media banter. Click here to download.