Why Did Floyd Mayweather Start Boxing? – The Legend Finally Answers
Published 01/10/2021, 6:30 AM EST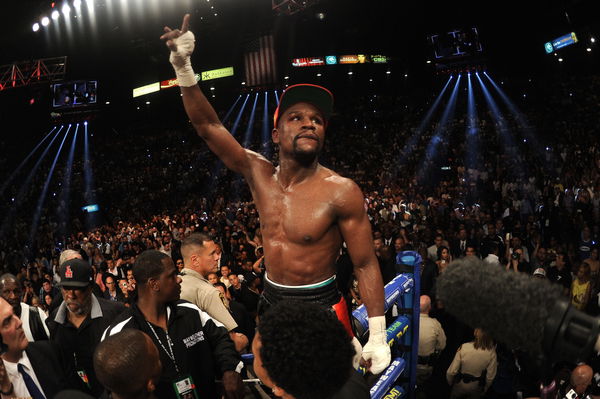 ---
---
Undefeated five-division world champion Floyd Mayweather is arguably the most successful boxer to have ever lived. In a career that ran from 1996 to 2017, Mayweather beat umpteen world-class elites and an MMA fighter (Conor McGregor) to cement himself as the greatest in the sport.
ADVERTISEMENT
Article continues below this ad
However, Mayweather didn't join boxing to earn fame and glory. Although he turned out to be a massive superstar, it was never his first preference. Instead, Floyd Mayweather began boxing to revive his lifestyle.
While his father was in prison, Mayweather saw his mother working at different places and he wanted to change the fact. So, he claimed to have rolled the dice by reaching the pinnacle of boxing.
ADVERTISEMENT
Article continues below this ad
The 43-year-old connected with actor Kevin Hart to discuss several aspects of his life and boxing career, one being his origin in the sport. Mayweather has always been accompanied by his father, who is also his trainer, and that seemingly changed his overlook for the sweet science.
Mayweather said, "Dad you know was a hustler, a fighter, a hustler. Now my mom you know was extremely hard. But you know kept believing, kept working hard. And we made it happen."
Mayweather continued, "From day 1 knew it. I didn't get involved in boxing for the fame, wanted to put my mother in a great position. So, that's what I did. I have seen my mother working at a nursing home. She was barely making ends meet and my dad was in prison and I rolled the dice."
He carved out a career of such quality, that he will never have to struggle to make ends meet. Boxing turned his life around in a huge way and fans will thank their stars that he took up the sport.
What's next for Floyd Mayweather?
ADVERTISEMENT
Article continues below this ad
Following a glittery career of over 2 decades, he isn't done with boxing. Mayweather will return to action on February 20 against Logan Paul in a special exhibition clash at the Tokyo Dome in Japan. That said, Mayweather is expected to opt for more exhibition fights against stars who will likely enter the squared circle.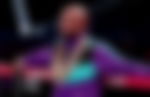 While he needs no more accolades to enrich his boxing legacy, it's the love for the sport and lucrative paychecks that keep 'Money Mayweather' going. How do you think his fight against 'Maverick' will unfold?
ADVERTISEMENT
Article continues below this ad
Do you think Floyd Mayweather vs Logan Paul will be a huge blockbuster?