Why Did Logan Paul Apologize to 60 Million Viewers in 2018?
Published 08/17/2021, 8:15 PM EDT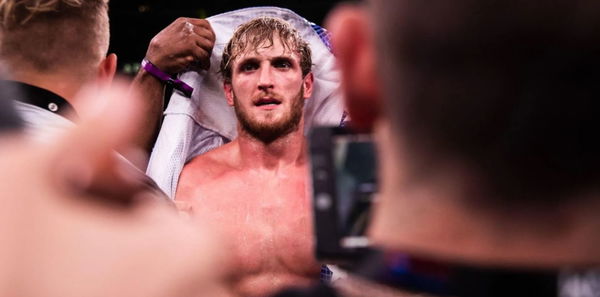 ---
---
Logan Paul got his start on the 'Vine' app and gained immense traction through his hilarious six-second clips. Later, the Ohio native jumped ships and built himself a massive audience on YouTube by uploading daily vlogs and humorous skits. After nearly a decade of dedication and hard work, Logan 'The Maverick' Paul now has over 23 million subscribers on YouTube.
ADVERTISEMENT
Article continues below this ad
Today, with his massive following on all social media and video streaming platforms, Logan Paul has become a huge name in the boxing world. His internet fame and ability to bring fresh eyes to the sport allowed him to share the ring with Floyd Mayweather.
ADVERTISEMENT
Article continues below this ad
Despite Mayweather outscoring Paul, lasting all eight rounds against the best boxer in the world earned him a moral victory in the eyes of his fans.
However, his ascent into internet fame had major roadblocks. In 2018, he shared the extremely controversial and infamous 'Suicide Forest' video online.  He received backlash from all corners of the internet and forced him into discontinuing his online activity for quite some time.
In the wake of the widespread backlash over the video, Logan Paul shared a video titled 'So Sorry' and delivered a formal apology to his YouTube subscribers and a total of sixty million viewers. He also released an official apology script on his Twitter feed.
Here's a closer look at Logan Paul's apology script and his life after the 2018 incident-
What did Logan Paul's apology script look like?
"I made a severe and continuous lapse in my judgment, and I don't expect to be forgiven. I'm simply here to apologize. What we came across in the woods that day was obviously unplanned. The reactions you saw on tape were raw; they were unfiltered. None of us knew how to react or how to feel. I should have never posted the video. I should have put the cameras down and stopped recording what we were going through.
"There's a lot of things I should have done differently but I didn't. And for that, from the bottom of my heart, I am sorry. I want to apologize to the internet. I want to apologize to anyone who has seen the video.
"I want to apologize to anyone who has been affected or touched by mental illness, or depression, or suicide. But most importantly I want to apologize to the victim and his family.
"For my fans who are defending my actions, please don't. I don't deserve to be defended. My goal with my content is always to entertain; to push the boundaries, to be all-inclusive.
"In the world live in, I share almost everything I do. The intent is never to be heartless, cruel, or malicious. Like I said I made a huge mistake. I don't expect to be forgiven, I'm just here to apologize. I'm ashamed of myself. I'm disappointed in myself. And I promise to be better. I will be better. Thank you," said Logan Paul.
Boxing helped Logan Paul turn his life around
2018 started off on the wrong foot for Logan Paul and he needed a diversion in his life to move past his mistakes. That is when an opportunity knocked on his door. He marked his comeback with a major announcement of his first-ever boxing match against YouTube rival, KSI.
While the 2018 fight between the two internet stars ended with a majority draw, Logan Paul did not hold back from expressing his thoughts on how fighting KSI acted as the diversion that he had been looking for. He said that training for the fight helped him shift his focus and attention completely and that helped him step out of the rut and grow from his mistakes.
ADVERTISEMENT
Article continues below this ad
In 2019, Logan Paul ran it back with his English rival. Both fighters showed clear signs of improvement in the rematch. Paul seemed more aggressive and was able to land some effective shots. However, he had two points deducted for an illegal blow. This score deduction ultimately resulted in Logan Paul's loss in the second fight, even though his overall performance seemed better.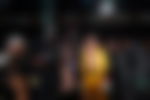 ADVERTISEMENT
Article continues below this ad
Many in the boxing community were impressed with Paul's ability to stand his ground, take shots, and counter-strike 'Pretty Boy' Floyd for all eight rounds. Logan Paul has now moved to Puerto Rico along with his brother, Jake Paul, to entirely shift his focus to boxing. It seems this is only the start of 'The Paul Effect' on boxing as both brothers are now gradually becoming the most talked about names in the sport.