Why Did Mike Tyson Get a Tattoo on His Face?
Published 11/28/2020, 2:12 PM EST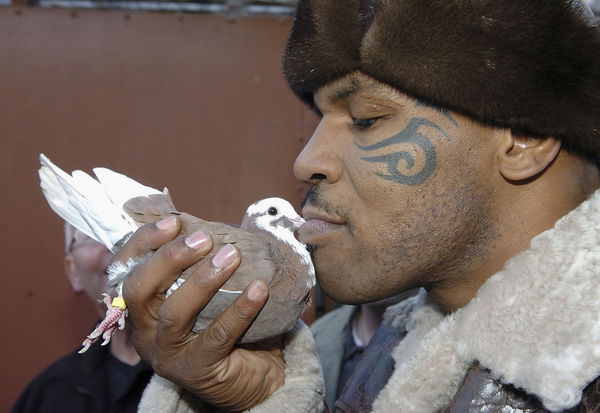 ---
---
There are several alluring factors about the heavyweight icon Mike Tyson. From his in-ring viciousness to his opulent lifestyle, Tyson has always grabbed the headlines.
ADVERTISEMENT
Article continues below this ad
At 54, he continues to do the same as he will return to 'exhibition' action against former World Champion Roy Jones Jr. on November 28th.
Meanwhile, the heavyweight stalwart has been through a firm transition that has seen the 'Baddest Man on the Planet' turn into a mature veteran. However, some things have remained the same.
ADVERTISEMENT
Article continues below this ad
Mike Tyson's itch to fight, superstardom and the significant tattoo on his face, are the three things that still replicate his aura. Mike Tyson has featured a tattoo on his face for quite some time. Tyson's tattoo is also a popular symbol world-wide, especially after it was used by actor Ed Helms in 'The Hangover'.
That said, there's an interesting tale to how the heavyweight champion got it done. Mike Tyson has talked about the tattoo during several interviews and it continues to be a matter of discussion.
Mike Tyson and the story behind his face tattoo
In his 'Hotboxing podcast', Tyson has discussed the incident umpteen times. It is no surprise that the moment remains as one of the finest memories. However, Tyson initially wanted to have hearts on his face.
Recalling the incident, the returning heavyweight said, "I don't know I was supposed to do it earlier. Put this tattoo, I wanted a tattoo on my face.
ADVERTISEMENT
Article continues below this ad
"I was gonna put a bunch of hearts on my face, there's a bunch of little hearts and my friends are like, no I am not gonna do anything whack like that."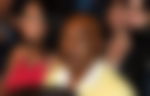 He added, "So he (friend) said let's think about putting a tribal mark or something in there. And I said, okay we will do that. So he caked me a couple of days later. He brought up this tribal mark. So I said let's do it and we did it."
ADVERTISEMENT
Article continues below this ad
In another episode, Tyson admitted that he was intoxicated while getting the tattoo done. He said, "I think I was on coca*** at the time. I am drinking and I was f**** wanted to get a badass tattoo. Some mean s*** on my face."
The face tattoo has turned out to be an iconic projection and is one of the biggest features of Tyson. At 54, he still has it and when Tyson will make the walk to the ring this week, we will get another iconic glance at the prime 'Iron'.