Why did Mike Tyson Never Wear Robes During Walkouts?
Published 09/04/2021, 4:23 PM EDT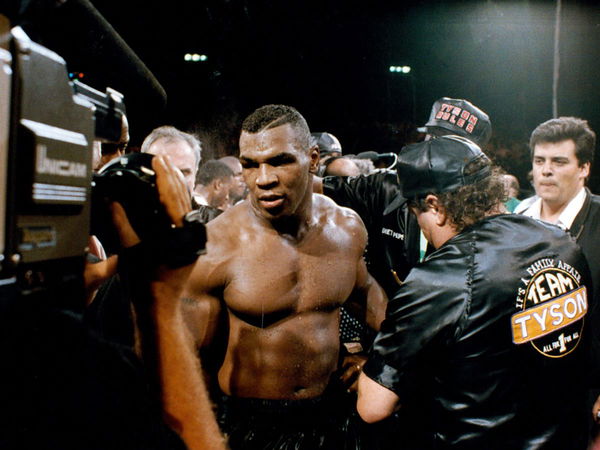 ---
---
Mike Tyson faced a lot of adversity growing up in Brownsville. He got roped into gangs and petty thievery at a very young age. Tyson saw people around him scare and threaten other people in the community. His childhood experiences led him towards perceiving fear as an effective tool for winning and controlling everything in life.
ADVERTISEMENT
Article continues below this ad
He carried that attitude and warrior mindset with him inside and outside the ring. Mike Tyson aimed to instill a sense of fear in the minds of his opponents right from the get-go.
ADVERTISEMENT
Article continues below this ad
While most boxers make their walkouts with robes on, Mike Tyson used to walk out with a mean look on his face, gloves on his fists, no robes, and no socks.
The youngest heavyweight champion's walkout signaled to his opponents that he was there just to get his hand raised. He often didn't even have any music for his walkouts, he would just let the crowds' cheers fill up the arenas. All of this factored in and helped him secure back-to-back victories over his opponents.
Larry Merchant is a legend. Talking about Tyson coming to the ring with no robe or socks: "Hector Camacho takes a shower with more stuff on him than that." https://t.co/DiliGbCyQL

— Dan Rafael (@DanRafael1) September 4, 2021
During one of his most iconic walkouts, American boxing sportswriter and presenter Larry Merchant explained Tyson's 'no-robe' policy.
The heavyweight champ once told him that walking into the ring with no robe, no music, no socks, and drenched in sweat made him feel like a warrior. He added it made Mike Tyson feel like a gladiator and like he was ready to go to work.
"It makes him feel like a warrior. Makes him feel like a gladiator. Makes him feel like he's ready to go to work," said Larry Merchant.
Mike Tyson was scared of himself while walking out
On a Hotboxin' podcast episode with hip-hop sensation 'Eminem', the rap legend asked Mike Tyson what walking out to the ring felt like.
'The Baddest Man on the Planet' explained that he was never nervous before his fights. He admitted to being scared of himself. He pointed out that the youngest heavyweight champion came into being as a result of the hardships he faced in his youth.
The boxing legend felt he his experiences in life made him a dangerous man inside the ring. He called it a "natural fear of not being safe".
"It's really orgasmic.
"I'm not nervous, I'm scared because I'm a scary guy because I've been picked on all my life, I've been abused all my life, people did anything they wanted to me.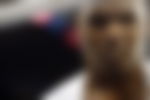 So, I have a natural fear of not being safe. That's who I am naturally.
ADVERTISEMENT
Article continues below this ad
So now I got this weird self-confidence and violence and stuff. Now I'm sadistic, I'm afraid I might get hurt. I'm an animal now," said Mike Tyson.
Would you like to see the boxing icon fight again?
ADVERTISEMENT
Article continues below this ad