Why do People Hate Floyd Mayweather?
Published 05/11/2021, 3:00 PM EDT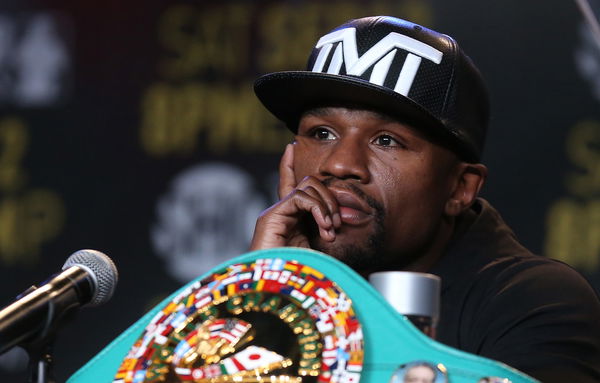 There have been countless hotshots in the boxing world until now, but none of them could stir the fight universe like Floyd Mayweather.
Mayweather rose to the peak of the game quickly and amassed massive love and attention from his hardcore fans around the globe. But, alongside that, there's a sea of an audience that never likes Mayweather for his in-ring, as well as outside the ring activities. But why is that so?
'Pretty Boy', in his vast career, accrued gigantic success from his exuberant fight skills. But being a prime defensive boxer, Mayweather failed to impress everyone. Because a majority of boxing fans root for fights to finish early. They wish to see some cosmic action in the fight with some blistering T/KOs or a no-holds-barred 12-round tussle.
ADVERTISEMENT
Article continues below this ad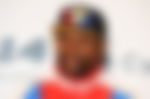 But Mayweather, in his vast boxing run, never really engaged in a war with an opponent inside the ring. He followed the strategy of hitting and not get smothered by any adversary in return.
This approach helped him decorate his boxing career. But simultaneously it made him appear as a boring fighter in many fight fans' views. Moreover, his life was surrounded by controversies in and outside the game, and this didn't really go in the undefeated boxer's favor.
But regardless of people's notions about him, 'Money' didn't let it affect him or his boxing career. With time, he only unleashed his best version in the ring and shook everyone with his performance.
Floyd Mayweather – destined to go big
Mayweather became a flamboyant star of the game in no time.
He, with his solid in-ring skills, inspired a generation of upcoming boxers. And with such mammoth fame and hype, any athlete is bound to go through severe criticism.
ADVERTISEMENT
Article continues below this ad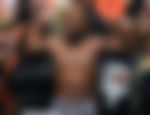 But champion fighters try finding something positive about it and end up being the best version of themselves. Mayweather too followed the akin pathway and reached where he was supposed to.
Despite his career and personal life was filled with trials, Mayweather came out right on top and made the most out of every opportunity.
ADVERTISEMENT
Article continues below this ad
What is your favorite highlight/memory of Floyd Mayweather's vast career?