Why Do People Hate Logan Paul? – A List of Controversial Things 'The Maverick' Has Done
Published 05/11/2021, 1:01 PM EDT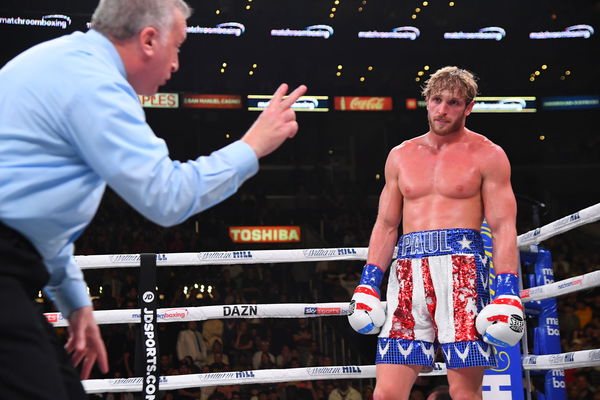 ---
---
Logan Paul, the 26-year-old social media star, has had quite a fortunate career. One of the biggest YouTubers in the world at the one point, he made a move to the combat world and will face boxing's biggest superstar Floyd Mayweather in just his second pro fight.
ADVERTISEMENT
Article continues below this ad
Now a multi-millionaire, Paul has donned several caps in his life. He is an entertainer, an actor, a social media icon, a vlogger, a prankster, a boxer, and also has his own podcast. While he has attained so much at a young age, 'The Maverick' has never been free of criticisms.
Several people, most people, actually, tend to ridicule the YouTube star, but not without valid reason.He has always been part of several controversial stunts; starting from his YouTube ride to the ongoing boxing journey, Paul remains relevant in the talks for a few negative incidents.
ADVERTISEMENT
Article continues below this ad
Let's take a look at a few of his controversies.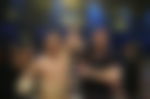 Logan Paul and a few of his mistakes
Per the Vox, Logan Paul posted a bizarre clip in 2017 that showcased him venturing into the Aokighara forest, more popularly known as the "suicide forest" in Japan. In the video, Paul came across a dead body, and instead of removing it from the recording, he showcased the body to the viewers.
The disturbing video caused widespread resentment from the internet community and several netizens condemned his actions. Hence, Logan Paul had to delete the clip and put out an apology video. However, it didn't stop the critics from demeaning him.
He further faced a lot of heat for objectifying women in his handlebar song. 'The Maverick' was seen using girls as a bicycles in the video, and thus, many people expressed their dislike for the same. Thus, it's another incident that has put a scratch on Paul's name.
ADVERTISEMENT
Article continues below this ad
He also had turmoil with people in Venice and Italy when he jumped into a canal while naked. It urged people to start an online campaign for arresting him. Paul was also taken into police custody for illegally operating a drone in Rome.
However, he has often received a lot of hate for his brother Jake Paul's antics as well. Both the brothers have spat verbal venom on professional fighters and have mocked elite world champions like Conor McGregor, Floyd Mayweather, Canelo Alvarez.
ADVERTISEMENT
Article continues below this ad
Although they remain relevant to the fight and the social media community, a huge number of the crowd actually hates Logan Paul. Do you think Logan Paul deserves all this heat?