Why is Floyd Mayweather Pushing for 8-Ounce Gloves Against Logan Paul, and How Will it Impact the Bout?
Published 06/05/2021, 8:00 PM EDT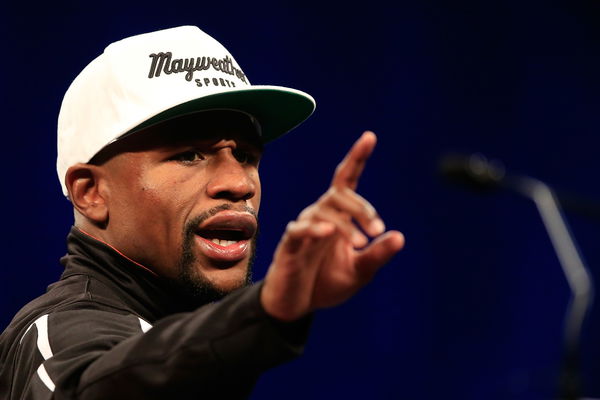 ---
---
The highly controversial bout between Floyd Mayweather and Logan Paul is just around the corner. Mayweather will return to the ring after two years out to face the YouTuber. And every aspect of the event has faced criticism from fans and fighters.
ADVERTISEMENT
Article continues below this ad
Mayweather and Paul will face each other as the main event of a lengthy card on Sunday. However, unlike the other bouts on the card, the main event will have no winner. And this is not the only talking point to come from the rules and regulations.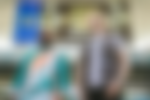 ADVERTISEMENT
Article continues below this ad
The organizers announced the bizarre rules for the event. And one thing that caught the attention of boxing fans was that the rules stated they would use 12-ounce gloves. However, that has now changed to 10-ounce after all the hate thrown their way.
Despite this, the 50-0 boxer has advocated for 8-ounce gloves. He said, "Well at first, they were talking about 14-ounce gloves, 16-ounce gloves…. From the beginning, I wanted 8-ounce gloves for me, as well as Logan Paul. So hopefully we can change to 8-ounce."
The reason is obvious. Mayweather took the heat for the 12-ounce gloves, with many critics suggesting that 'Money Mayweather' wanted thicker gloves to ensure the bigger man does not affect him if he lands any big blows. However, he has now shut down those rumors.
WATCH THIS STORY: Everything You Need To Know About Floyd Mayweather Jr. vs. Logan Paul Exhibition Boxing Match

How will the change affect the Floyd Mayweather vs. Logan Paul bout?
When they announced the 12-ounce gloves, Logan Paul showed his disagreement on Twitter. However, now that we know the two will lace up 10-ounce gloves, let us see how it will influence the bout.
With the change, Logan Paul now knows if he can land on Mayweather, he can hurt him. However, Mayweather himself has underrated power. Therefore, 'The Maverick' will have to be careful himself.
ADVERTISEMENT
Article continues below this ad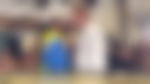 The winner in this situation will be the fans. Given that the two will fight in 10-ounce gloves, it will ensure that every punch carries some sting. Thus, although it is an exhibition, the bout will be entertaining in that sense.
As for the change to 8-ounce gloves, it is highly unlikely that the pair will go lower than the professional requirement. However, smaller gloves almost ensure that someone will get hurt.
ADVERTISEMENT
Article continues below this ad
What do you make of this change for the Floyd Mayweather vs. Logan Paul bout? Do you think Logan Paul now has another advantage?