Why Was Floyd Mayweather vs Logan Paul Postponed? Here Are the Possible Reasons
Published 02/09/2021, 9:33 AM EST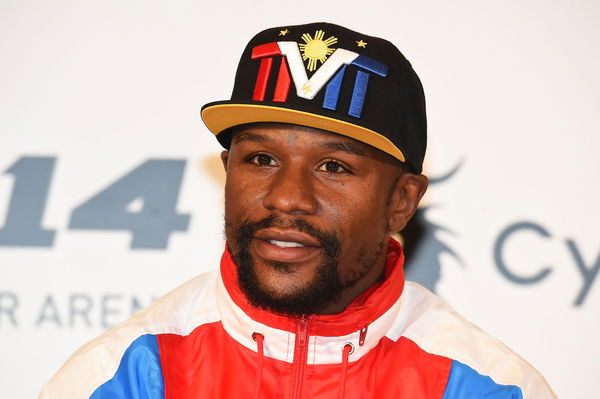 Undefeated five-division champion, Floyd Mayweather, wants to appear in several exhibition bouts this year, and it may begin with a contest against Logan Paul.
ADVERTISEMENT
Article continues below this ad
However, the scheduled event will not take place on February 20. Initially, it was billed as the final date, but the event has been delayed because of some undisclosed reasons.
The social media post that touted the possible fight still claims it to happen in February. However, it may not be the scenario.
ADVERTISEMENT
Article continues below this ad
Amidst such turmoil, one can think of several reasons that may have delayed the fight. Although none of them is official, there are certain chances of them being true. Here's a look at all of them.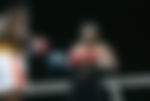 Floyd Mayweather vs Logan Paul- What's at stake?
Despite having no fighting background, Logan Paul has emerged as a prime name in the current combat community. Boasting no wins with one loss as a pro fighter, 'The Maverick' bagged a chance to face the five-division world champion, Floyd Mayweather. So, it was hard to digest for a lot of boxing fans.
Read More | Logan Paul Clears the Air on Leaked Floyd Mayweather Fight News: 'There's Some Complications'
Heavy criticism
Since the announcement of the fight, fans have lashed out at Mayweather for opting to face an Internet sensation. While several boxers have desired to fight the unbeaten pugilist, fight fans ridiculed Logan Paul for stepping over the elites.
There's no denying that Logan Paul vs Floyd Mayweather has no fighting value and is irrelevant to the sport. So, it can be a prominent reason for the event's derailment.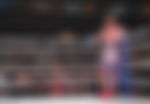 The weight difference between Logan Paul and Floyd Mayweather
According to Box Rec, Logan Paul is a cruiserweight while Floyd Mayweather is a welterweight. Obviously, there's a vast difference in their weight class.
Going by the professional fighting rulebook, this match would have never been sanctioned. But considering that this was an exhibition, Paul and Mayweather agreed to fight each other. This massive difference in weight could possibly affect the fight and cause a delay.
No Live Audience in the arenas
The world is yet to be free from the clutches of COVID-19. Even though some fans are back to the stadiums, they are still far from full capacity.
Meanwhile, staging the event at this time can curb the promoters from gaining Gate Sales. Despite having PPV as a financial resource, the promoters could also delay the fight until fans get back to the arenas in their primary form.
Publicity stunt by Floyd Mayweather
We are all aware of Mayweather's mind games and the ability to grab attention. So, it can be a mere stunt by him, just to bring more eyeballs to a stellar comeback.
A win against Logan Paul will not add anything to Mayweather's legacy. But it will bring him a lucrative paycheck and Mayweather might not hesitate to postpone the event to bring more numbers.
Lack of Interest
When the fight was postponed, Mayweather billed 'lack of interest' as the major reason. It can be a possibility because a fight against Logan Paul isn't very demanding for the unbeaten champion.
Meanwhile, Mayweather is the one to make calls since it's his sport. So, he could have possibly delayed the fight just to get himself on track with some motivation.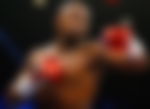 Leakage of information
One vital reason can be the information leakage from Logan Paul's S&C coach. A few days back, Logan Paul took to social media and revealed his side. He seemed optimistic about meeting Mayweather inside the ring but also clarified himself on behalf of his coach.
ADVERTISEMENT
Article continues below this ad
"I mean it frustrated me, you know." And followed it up with, "But yeah, we're figuring it out right now. There's some complications with um… I actually don't know how much I can say…" said Logan Paul.
We can still see the fight happen somewhere down the line. Mayweather has hinted at fighting other Internet stars including Logan Paul's brother Jake Paul and rapper 50 Cent. So, Logan Paul can continue his training, until he gets a test of 'Money Mayweather' in the future.
ADVERTISEMENT
Article continues below this ad
Do you think Logan Paul vs Floyd Mayweather will happen soon?