Why Was Riddick Bowe Pulled From His Fight Against Lamar Odom?
Published 09/23/2021, 11:21 AM EDT

Follow Us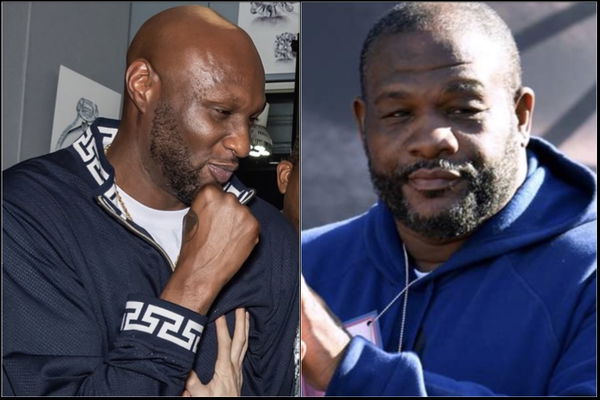 Exhibition fights are an undeniable trend these days and it has hooked in many casual fans. Also, in the past year, many veterans and retro boxing icons have taken up the ring space to fulfill their love for fighting. That said, a former heavyweight great, Riddick Bowe too was in contention to make his comeback to the squared circle as he was set to take on Lamar Odom. However, Bowe has been pulled out of this contest abruptly.
But why is the veteran denied a fight against Odom? What is the real reason behind the organizers not letting him in for this fight?
A few days back, Triller organized an event wherein the UFC legend Vitor Belfort squared off with the great Evander Holyfield. Many expected this fight to be primal and not so vulnerable for the 58-year-old Holyfield. But things turned out even more dreadful as 'The Real Deal' succumbed to an annihilating first-round loss.
ADVERTISEMENT
Article continues below this ad
Not even the casual lovers of the sport enjoyed this fight, as they didn't like seeing the ex-champ getting brutalized. Citing that incident, Celebrity Boxing founder, Damon Feldman, decided to not let Bowe fight the 41-year-old Lamar Odom.
The 53-year-old was set to fight Odom on October 2 and he even immersed himself in some stringent workout regimes. However, Holyfield too worked exuberantly well on his skills, but everything faded once he took up the ring space.
That said, Bowe not getting allowed to fight is in everyone's interest, as he might capitulate to some serious injuries.
Is Riddick Bowe really capable of fighting inside the ring now?
Bowe is way past his prime and he's fairly cemented himself as one of the greats in the sport.
ADVERTISEMENT
Article continues below this ad
But even exhibition fights demand extreme hard work and skills from fighters. And Bowe might not be able to come up with the same due to his old age.
Consequently, he'll miss out on his fight against Odom now. But this isn't the end of the road for him, as he is highly capable of passing on the teachings to budding boxers who're keen to make a mark on the sport.
ADVERTISEMENT
Article continues below this ad
What do you think about Bowe being pulled out from the fight?
Watch this story – Anthony Joshua vs. Oleksandr Usyk: Date, Time, Tickets, PPV, and Undercard