"Why's He Thinking About a Comeback?"-Ricky Hatton Unsure About Mike Tyson
Published 05/09/2020, 4:48 AM EDT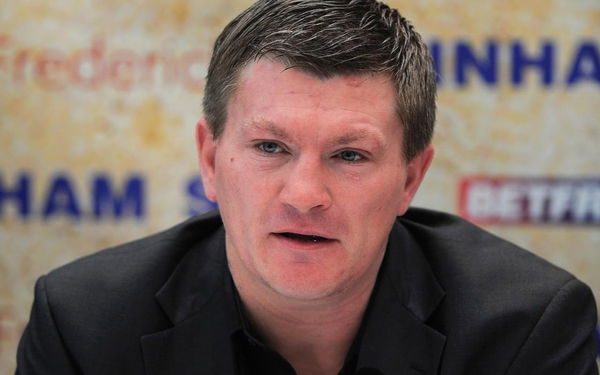 Mike Tyson is contemplating a comeback to the ring for charity exhibitions. The boxing world is overjoyed by this news and many doubters too were silenced after 'Iron' released a training video on social media. However, some voices still err on the side of caution concerning 'The Baddest Man on the planet's comeback. 
ADVERTISEMENT
Article continues below this ad
"You Beat the Guy Twice"- Evander Holyfield Unwilling to Bully Mike Tyson into a Third Fight
Ricky Hatton believes Mike Tyson should not return
ADVERTISEMENT
Article continues below this ad
In a chat with iFLTV, 'The Hitman' said, "Mike's in a good place now. A few years ago, not when he bit Holyfield's ear and all that, even when he retired he wasn't in a very good place. I think he was on medication and stuff like that. But now he's doing real positive things with his life. He's doing motivational speaking, he's talking well, he's looking well."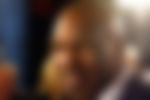 ADVERTISEMENT
Article continues below this ad
"But it's one thing talking well and looking well, you're 53. I know we all make comebacks because we feel we've got something to prove. We want to come back, it's obvious why I came back, I felt I had to redeem myself because of the sh*t I got myself in. But Mike's mentally got himself on track. He's not just got himself physically on track. He's looking better and he's talking better, he's thinking better, that's why he's doing motivation speaking."
He does not want to see the Hall of Famer hurt in any way.
"Now his body is right and his head's right, why is he thinking about a comeback? I don't get it. It would be a tragedy for him after going through all those bad times to getting right on the straight and narrow to giving himself some serious injury. It would be heartbreaking."
ADVERTISEMENT
Article continues below this ad
However, unlike 'The Hitman', who returned professionally 3 years after his initial retirement, 'Iron' has maintained that his comeback bouts will be purely for charity. Similar to his exhibitions with Corey 'T-Rex' Sanders 14 years ago. 
Hatton's comments can be used if 'Iron' gets it into his head that he can finish present-day Heavyweights with a good amount of training and signs a deal to a professional bout.