"Wilder Can Absolutely Blitz Me in One Round" – Tyson Fury Is Uncertain About Anthony Joshua Fight
Published 06/25/2020, 9:47 AM EDT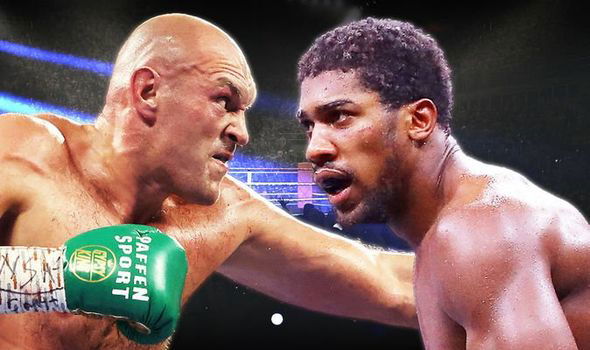 WBC heavyweight champion Tyson Fury is unsure about the Anthony Joshua fight. The Brit said that he does not like to talk about future matchups.
Ever since he made his comeback, Tyson Fury has rocked the boxing world. From losing it all to winning the only belt that alluded him, he has done it all. At this point, he can comfortably retire, knowing the fact that he has enough money to never box again.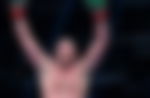 ADVERTISEMENT
Article continues below this ad
However, Fury is not that type of person. He believes that boxing has helped him get rid of his old self and bring back happiness in his life. He wants to continue fighting until he can fight no more. And realistically speaking, "The Gypsy King" has a lot more to offer to the sport of boxing.
Fans around the world want to see him fight against fellow British boxer Anthony Joshua. The match is expected to be the toughest bout of both men's careers. Surprisingly, Fury does not want to think about it, at least for now.
Tyson Fury feels that he might not get through Deontay Wilder
Fury outboxed Wilder for the majority of the first match. Yet the bout ended in a split draw as Wilder scored two knockdowns. The second fight, however, was completely different. Fury exposed Wilder and made him look like an amateur. Wilder's corner threw in the towel in the seventh round and saved their fighter.
Fury is contractually bound to defend his newly won title against Wilder in a trilogy. Many fans have already assumed that Fury will blast through Wilder like the second bout. But Fury does not think so. Although he has informally agreed to fight Joshua twice in 2021, he seems to understand the level of danger that Wilder brings to the table.
Besides that, he is also not sure about Joshua getting past Kubrat Pulev.
"If it's supposed to happen and I'm not convinced it is. I never have been convinced, never ever have I ever been convinced that I will fight Anthony Joshua," Fury told IFL TV.
"How can I be convinced? If he's got to fight Pulev and if he's got to fight Usyk, how can I be convinced he's going to get through those fights without losing? How can I be even confident I'm going to smash Wilder? Wilder can absolutely blitz me in one round, good night Vienna. That would put a hell of a wedgie in the door."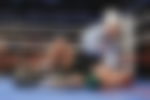 ADVERTISEMENT
Article continues below this ad
Fury hates talking about future fights
Both Wilder and Pulev cannot be underestimated. These athletes carry serious power in their hands and can knock anyone out.
"This is why I hate talking about fights that don't exist yet. Can I honestly say 100 percent this fight is going to happen? I can't. But providing we both get through our next two fights, then I know it's going to happen."
ADVERTISEMENT
Article continues below this ad
Apart from the above-mentioned hurdles, Fury vs Joshua is facing another problem. WBC mandatory challenger Dillian Whyte is claiming his shot at the undisputed belt. And has even filed a lawsuit against the WBC.
Do you think that Fury vs Joshua will happen next year?