Will a Delay in Fight Date Increase Logan Paul's Chances Against Floyd Mayweather?
Published 04/04/2021, 11:34 AM EDT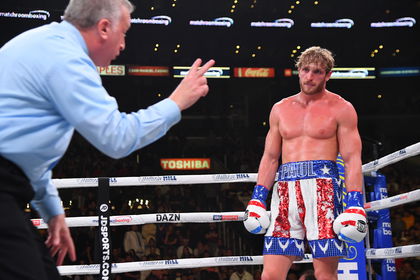 ---
---
YouTuber Logan Paul can somehow boost his chances of winning against Floyd Mayweather with a postponed date on board. Although his chances of landing an upset still appear slim, the Internet star can add some serious benefits in his corner.
ADVERTISEMENT
Article continues below this ad
Logan Paul already has an advantage over Mayweather in size and range. That said, 'The Maverick' can shoot from a long-range. However, these factors can still fall short in front of the unbeaten 5-division World Champion.
Mayweather has faced taller and stronger opponents several times in his career. While 50 men have tried to vanquish him or at least level up with a draw, all of them have failed.
ADVERTISEMENT
Article continues below this ad
So, Logan Paul's hardcore camp for a few months may not be enough to prepare a game plan for Floyd Mayweather. Here's a look at a few factors that can tip the scales in Paul's favor.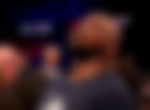 Logan Paul can take a note of Floyd Mayweather's shoulder roll
One of the best defensive tactics on his yard, Mayweather's shoulder roll, is the key factor in protecting the former champion from scary hits.
Mayweather uses his shoulder to deflect the opponent, making them miss out on their best shots. It ultimately drains them of energy and frustrates them inside the ring.
Elites like Canelo Alvarez and Shane Mosley couldn't find the answer to the tactic. Meanwhile, Logan Paul can get the best assistance and try to decode the shoulder rolls. If he finds an answer to that, 'The Maverick' can truly step up.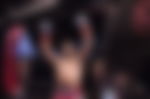 Logan Paul and his cardio
To butt heads with Floyd Mayweather, Logan Paul might need to check on his cardio as he may have to stay relevant in the fight till the last round.
The 44-year-old Mayweather doesn't seem to unleash the aggression from the very first stage. Logan Paul is more likely to opt for that option. However, if he fails, it may cost him a lot in the later stage.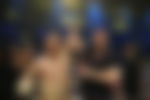 If Logan Paul gets a way to remain active throughout the fight, he may have better chances of landing his best shots.
Going for the KO and not a decision
Despite all the efforts, Paul may not have enough tactics and skills to dismantle Mayweather via decision. A better option would be to hunt for a knockout. Being the bigger man between them, Logan Paul can aim for power punches.
ADVERTISEMENT
Article continues below this ad
If one of them connects properly, we can see the undefeated boxer hit the canvass. However, a tactical showdown will seemingly bring up Mayweather as the superior pugilist. So, Paul can use this time to hone his knockout skills to land a massive upset.
Apart from this, Paul cannot afford to miss out on his orthodox training, fitness drills, and boxing stunts. He needs to have a solid backup plan if things were to go sideways. While fans bill him as the underdog for the obvious reasons, 'The Maverick' has the greatest opportunity to silence all the naysayers.
Do you think Logan Paul has the slightest chance against Floyd Mayweather?
ADVERTISEMENT
Article continues below this ad