Will Andy Ruiz Jr.'s Weight Loss Affect His Power?
Published 01/09/2021, 7:22 AM EST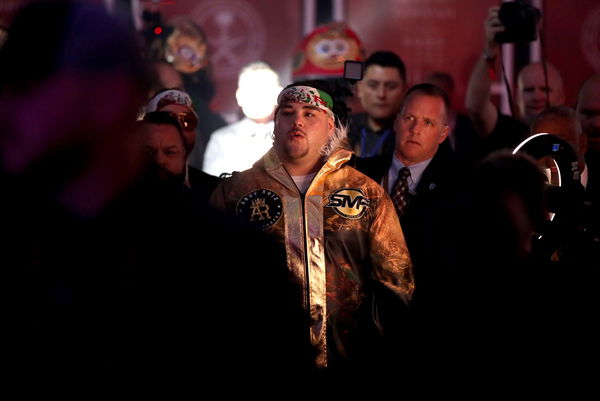 ---
---
Andy Ruiz Jr. shocked the world when he overcame Anthony Joshua via TKO in their first clash on June 2019. The Mexican registered one of the biggest upsets in heavyweight boxing history.
ADVERTISEMENT
Article continues below this ad
While people mocked his size body, Ruiz Jr. dealt some serious damage to Joshua. He battered the unified titles out of 'AJ' and the powerful shots were felt all over the world. However, Ruiz Jr. lost the rematch and his titles against Joshua and has been inactive since then.
Although he announced a return in 2021, 'The Destroyer' is shedding weight before his return. That said, Andy Ruiz Jr. has also parted ways with his former trainer and is now under Canelo's team, guided by Eddy Reynoso.
ADVERTISEMENT
Article continues below this ad
However, it can have a serious impact on his performance. Be it for the good or bad, a heavyweight, Ruiz Jr., might run out of power as he loses the pounds. Can weight loss impact the former world champion's performance?
Andy Ruiz Jr.-The heavyweight doom will be back soon
Despite appearing clunky with his movements, Ruiz Jr. always had powerful shots in his fist. If he connected cleanly, he had the ability to put the best to sleep. He showcased that against Joshua and fans are wondering if his power game will remain the same after the weight cut.
Technically no, the power will still remain the same, and a proper punch will still terrify his opponents. However, it can bring some added advantages for the Mexican.
ADVERTISEMENT
Article continues below this ad
Ruiz Jr. can move fast, and his footwork can also improve if he loses the extra weight. He already has the power and skill. If one adds speed to the equation, 'Destroyer' can be a whole new beast.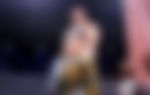 Ruiz Jr has been successful with his fighting style for so many years. So a sudden shift in the physique will be difficult if he cannot handle the change properly. It might harm his boxing resume with more losses. However, Ruiz Jr. looks sharp in his recent videos and it can be a cause for concern for the division.
ADVERTISEMENT
Article continues below this ad
Do you think Andy Ruiz Jr's weight cut will affect him in any way when he returns to the ring?