Will Floyd Mayweather vs. Logan Paul End Like Mayweather's Bout Against Tenshin Nasukawa?
Published 03/16/2021, 9:00 AM EDT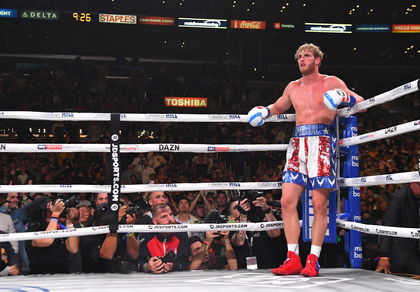 ---
---
The Floyd Mayweather vs. Logan Paul rumors have sprung up again in recent weeks. The two have not announced their new date; however, it looks increasingly likely that the exhibition will happen. So will it be a repeat of Mayweather's previous exhibition bout against Tenshin Nasukawa?
ADVERTISEMENT
Article continues below this ad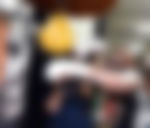 This is not the first time the former multi-weight world champion is fighting an exhibition. 'Money Mayweather' took on Japanese kickboxing sensation Nasukawa in a three-round exhibition bout back in 2018. 
ADVERTISEMENT
Article continues below this ad
There are many similarities between the two events. Like the Nasukawa fight, even the Paul fight will not reflect on either fighters' record. Moreover, it is another case of someone with minimal boxing ability going up against one of the greatest boxers of all time.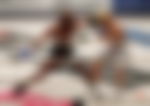 Also, like the Nasukawa fight, the Logan Paul exhibition bout will also be a lucrative event for the former champion. And given his experience, it will be an easy fight for Mayweather, with almost no risk of getting beat.
READ: Floyd Mayweather vs Logan Paul: Height, Weight, Record and Every Stat You Need to Know

How is the Logan Paul fight different from the Tenshin Nasukawa fight for Floyd Mayweather?
Despite the similarities between the two exhibition bouts, several differences could make the fight very different. So what aspects of the Logan Paul exhibition differ from the Tenshin Nasukawa exhibition?
First, Logan is much bigger than Nasukawa. Paul stands at a towering 6'2" when compared to Nasukawa's 5'4" frame. In addition, 'The Maverick' also weighs a lot more than the Japanese kickboxer.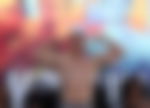 Furthermore, unlike Tenshin, Logan Paul has had two boxing fights before taking on Floyd Mayweather. Although he hasn't won either of his bouts, the training and technique will not be new to Paul.
READ: Jake Paul vs Logan Paul: Who is the Better Boxer?

Will the fight pan out the same way?
ADVERTISEMENT
Article continues below this ad
Mayweather made light work of Nasukawa in their meeting. He dropped him three times in the first round without even breaking a sweat. At the third knockdown, Nasukawa's team threw in the towel and Mayweather won via a first-round TKO without even taking a punch.
However, this may not be the case with Logan Paul. The difference in size means Mayweather will have to adopt a new strategy for the fight. Moreover, the champion will now face a bigger man than himself. Therefore, it will be harder to finish the bout in such dominating fashion.
Despite this, the multi-weight champion will still easily win the fight. 'TBE' may not have the size advantages this time around; however, his superior boxing skills will be enough to beat the internet sensation.
Although, we can not see it being another first-round knockout. Logan Paul will survive at least one round in the ring with Floyd Mayweather. Thus, the Mayweather-Paul exhibition will not be the same as the Mayweather-Nasukawa bout.
ADVERTISEMENT
Article continues below this ad
What do you think of this fight? Do you think Floyd Mayweather will annihilate Logan Paul just like he did with Tenshin Nasukawa?