Winner of Oleksandr Usyk vs Joe Joyce Will Fight the Winner of Anthony Joshua vs Tyson Fury Within 180 Days – Says New WBO Order
Published 01/31/2021, 5:31 AM EST
---
---
The ongoing heavyweight talks in the boxing community can allure the fans for obvious reasons. While Tyson Fury and Anthony Joshua are slated to fight each other in a title unification bout, WBO didn't strip Joshua from his belt. Although Joshua's WBO mandatory Oleksandr Usyk was already on the line, the Puerto-Rican based governing body has also found a solution to that.
ADVERTISEMENT
Article continues below this ad
Athletic recently connected with WBO and reviewed an official statement that cites Oleksandr Usyk to face England's Joe Joyce for the WBO Interim heavyweight title. Meanwhile, Joshua and Fury will collide with all the heavyweight straps at stake. So, we can envision two back-to-back heavyweight thrillers happening in 2021.
If that's not enough, then WBO has also ordered the winner of Usyk vs Joyce to fight the winner of Fury vs Joshua in an all-in-one heavyweight clash. The winners of both the fights should collide within 180 days or vacate their spot. That said, there's no ducking for the heavyweight stalwarts from this stage.
ADVERTISEMENT
Article continues below this ad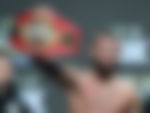 WBO attorney Luis Batista Salas passed a letter and stated, "The winner of the Joshua-Fury bout must face, within 180 days after said fight, the winner of the Usyk-Joyce bout. Non-compliance with this condition will result in the WBO world heavyweight championship title being declared 'vacant,' with the interim heavyweight champion being elevated to WBO world-champion status."
While boxing organizations have often stacked their big fights, WBO seems to take a different path by ordering instant outcomes to its schedule.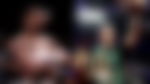 What if Tyson Fury vs Anthony Joshua doesn't happen?
Fans have desired to see Fury vs Joshua for years. Despite that, the world champions haven't confirmed their fight officially. Hence, there is a possibility that it may fall apart once again and hammer all the heavyweight plans that are under process.
However, WBO has secured a backup for that. Under no scenario are they willing to hold their scheduled fights. If Tyson Fury and Anthony Joshua don't lock horns, WBO will demand that either Joshua fights the mandatory or vacates his belt. Hence, fans are guaranteed to see 'AJ' enter the ring midway through 2021.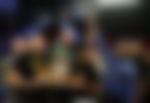 In a revised newsletter, WBO wrote, "If the Joshua-Fury bout does not occur, the WBO world championship committee reserves the right to order the WBO heavyweight champion (Joshua) to fight the WBO interim heavyweight champion (the Usyk-Joyce winner) immediately in his next fight."
ADVERTISEMENT
Article continues below this ad
According to reports, Fury vs Joshua is still relevant and can happen this year. Both the fighters are ready to go. If the contractual turmoils are verified, we will can the biggest British heavyweight showdown ever to take place.
If not, there are still plenty of options for the promoters. This holds true for all the weight classes, but it would be very tough for fans to pick anything other than Fury vs Joshua as the biggest combat sports event for 2021.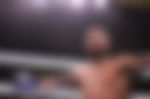 ADVERTISEMENT
Article continues below this ad