'Wins by First Degree Murder': Fans Go Wild While Predicting Dillon Danis' Fate Against KSI
Published 11/24/2022, 1:15 PM EST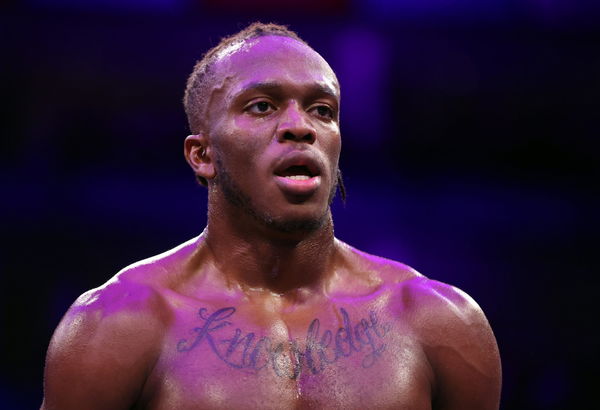 YouTube sensation and boxer KSI is ready to get back into the ring after beating two opponents in one night. The British YouTuber will now face former Bellator fighter and Brazilian Jiu-Jitsu ace, Dillon Danis, on January 14 in London. The fight will take place at the OVO Arena Wembley in London and will be streamed on DAZN PPV.
ADVERTISEMENT
Article continues below this ad
Danis who is currently under contract with Bellator has been granted permission to face KSI. Moreover, he will return from a 43-month hiatus from the sport after previously submitting Max Humphrey at Bellator 222 in June 2016. KSI, on the other hand, has been active in the ring, most recently beating rapper Swarmz and Luis Pineda in one night.
ADVERTISEMENT
Article continues below this ad
The British YouTuber's first boxing match took place back in 2019 against Logan Paul.
The fight was booked after the two faced off at the MF 003 event. Moreover. both of them got into an altercation as well. Danis also got into another fight with one of Jake Paul's teammates Anthony Taylor who ended up punching the Bellator fighter. This has caused a lot of stir among fans who went wild after they were asked to give their predictions for this bout.
Fans go wild predicting KSI vs Dillon Danis
One fan stated that he would be surprised if El Jefe got past the third round.
If Dillion gets to the third round I'd be surprised

— GloryGloryUnited (@GloryGloryUtd1) November 24, 2022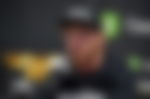 Moreover, one fan made the bold claim of touting Swarmz as better than Danis.
Dillon will actual be easier than Swarmz ngl

— Oscar Buglass (@BuglassOscar) November 24, 2022
One fan brought Anthony Taylor into the mix and stated KSI would replicate the punch he threw at Danis.
Another fan believed that KSI would win because Danis will pull out from the fight.
One fan declared KSI the winner for not fighting any competition suitable for him.
Ksi wins by not fighting any competition

— Sl27472729494036 (@Sl2747272949401) November 24, 2022
However, another user did not know who was going to win and ended up hurling insults at the two.
The fans were certainly not shy to call out both Danis and KSI on what they considered as a lackluster booking. However, the majority still believe that the YouTuber will easily overcome this challenge.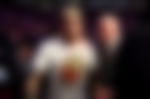 This opinion could be due to the fact Danis never competed in boxing and also not competed in MMA since 2016.
ADVERTISEMENT
Article continues below this ad
WATCH THIS STORY: Everything You Need to Know About Logan Paul's Latest Business Venture With KSI
This could also be a chance for Danis to prove that he belongs in the world of combat sports.
Who do you think will win? Let us know in the comments.
ADVERTISEMENT
Article continues below this ad