WOW! Mike Tyson Almost Joined Khabib Nurmagomedov in Fighting Dangerous Animals
Published 09/16/2020, 4:51 AM EDT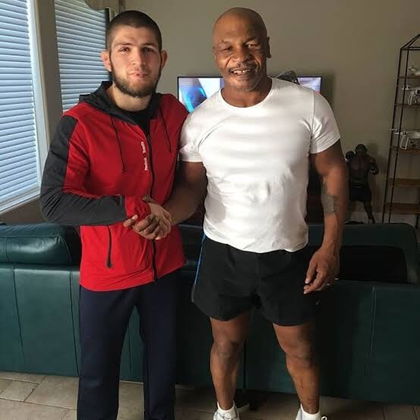 ---
---
Former World Heavyweight champion Mike Tyson is all about superstardom and action. Whether it is inside the ring or in a zoo, Tyson has always showcased a fighter's mentality, often garnering some unwanted controversies.
ADVERTISEMENT
Article continues below this ad
However, that did not stop him from doing what he likes. During his prime, 'Iron Mike' was known for his personal stunts. From domesticating wild tigers to expressing a desire to face a silverback gorilla, Tyson has done it all.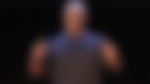 ADVERTISEMENT
Article continues below this ad
Well, a 54-year-old Mike Tyson is quite composed, avoiding such crazy stunts in his life. However, he almost joined the likes of Khabib Nurmagomedov in a bid to face a silverback gorilla. Now, we all know that the UFC lightweight champion has grappled with a bear during his childhood. But not everyone knows that Tyson also wanted to do something similar in his prime.
'Iron' Mike Tyson vs Silverback gorilla – A Fight that never happened
As per talkSport's reports, Tyson and his ex-wife Robin Givens had visited a zoo and booked it for an entire day. There was no one else there other than Tyson and his close ones.
As Tyson bills the incident, he saw a silverback gorilla bullying other gorillas inside the cage, and the heavyweight champion didn't like it. Hence, he wanted to get inside the cage and lock horns with the beast to teach him a lesson.
ADVERTISEMENT
Article continues below this ad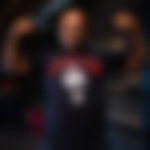 "When we got to the gorilla cage, there was one big silverback gorilla there just bullying all the other gorillas. They were so powerful, but their eyes were like an innocent infant. I offered the attendant $10,000 to open the cage and let smash that silverback's snot box. He declined," said Tyson.
Well, Tyson always had a strong desire to tame wild animals. However, that changed after a horrific incident. After that incident, Tyson had stated that domesticating wild cats was not a good decision. Fortunately, he no longer has them.
ADVERTISEMENT
Article continues below this ad
Such instances make Tyson a wild persona outside the ring, especially when he still has the fire to fight at 54. Quite a firm decision to take, but Tyson has been fighting many battles throughout his life.