"You Scratched Flesh Out of My Ears"- Deontay Wilder Makes Wild Accusations Against 'Thief' Tyson Fury
Published 10/31/2020, 7:45 PM EDT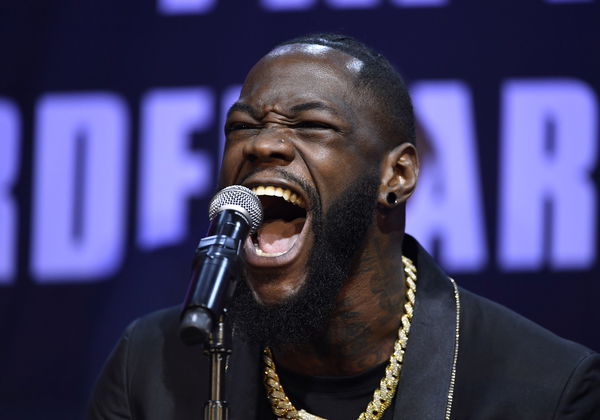 ---
---
Deontay Wilder released an ominous video that fittingly grabbed the attention of the boxing world come Halloween night. 'The Bronze Bomber' has come out and accused the current champion and heavyweight rival, Tyson Fury of foul play. Chiefly, the two have been engaged in two wars and a third and likely final bout is on the cards.
ADVERTISEMENT
Article continues below this ad
However, it seems as though Wilder has a strong contention with certain aspects of the first two match-ups. Deontay Wilder called out 'The Gypsy King' for allegedly putting weighted materials inside his boxing gloves to cause more damage. These are serious allegations being hurled at the lineal champion, and it's clear there's no love lost between them.
Deontay Wilder fires heavy artillery at Tyson Fury
ADVERTISEMENT
Article continues below this ad
The knockout artist, Wilder was clear in his views that Fury had employed unfair means to scalp off the win. 'The Bronze Bomber' went off on Fury in a cold and calculated manner that had some fans scratching their head.
"The Bible will tell us that silence is golden, but my ears can still hear and my eyes can still see. The bible also tells us to be swift to hear and slow to speak. You see, what you don't understand thief is what you did is what my people deal with all the time."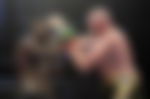 "In the first fight when Rick Adam was pulling down your gloves to put your fist in the improper position y'all tried the same method the second time but this time you scratched flesh out of my ears which caused my ears to bleed. It's impossible for a brand new ten-ounce glove to keep it smooshed in or to have loose space."
"To bleed to put something hard in your glove, something the size and the shape of an egg weight, here's the reason the side of my face swelled up in the size of an egg weight form. It left a dent in my face as well."
"You still couldn't keep this king down"
ADVERTISEMENT
Article continues below this ad
Additionally, he also fired shots at his former head coach, Mark Breland, who threw in the towel for him. Breland and Wilder have now parted ways after the boxer was clear he never wanted the towel being thrown in. Letting Breland go has set up red flags for the trilogy bout in the eyes of boxing pundits.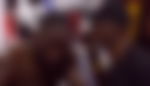 "But in the midst of it all, you still couldn't keep this king down. You would have had to kill me. In the end, it took a c**p in a bucket referee and a disloyal trainer to throw the towel in just to stop me… Excuses may be found from a thief who steals because he is starved. If he is caught, he will have to pay back seven times what he stole, even if he has to sell everything in his house and payback is coming."
ADVERTISEMENT
Article continues below this ad
The stage has well and truly been set for their final showdown that has become increasingly gripping. Furthermore, Mark Breland's absence and Wilder's vitriol towards Tyson Fury has added another layer of uncertainty to the upcoming contest.